Reduce Your Risk Of Coronavirus (COVID-19) With Social Distancing
Had some interesting posts lined up to talk about the bond market and alternative investments; but the latest CDC report and the past 24 hr events threw all my plans in a tailspin.
As per the latest CDC report, USA has missed the containment phase. Up to 150 million Americans are now expected to contract the Coronavirus.
[bctt tweet="Is panic really worse than neglect and carelessness during an epidemic of this sort? " username="FFCsocial"]
In the last 24 hours, several events made Coronavirus (COVID-19) real to most Americans
Celebrities such as Tom Hanks to the Canadian PM's wife were confirmed to be infected
Flights from Europe were suspended
NCAA tournaments cancelled, NHL season suspended
 Disney theme parks closed
The best way each of us can now help mitigate this humanitarian crisis is by Social Distancing
Why is Social Distancing important?
The US crossed 1,500 cases tonight.
Italy is at 15,000+ today.
Italy crossed 1,000 just 11 days ago. Their entire country is locked down.
As I have been noting, USA is approximately 2 to 3 weeks behind Italy.
'Social isolation' is the only way to stop coronavirus, says Italian doctor
Flatten the curve
If the curve is not flattened; there will be a huge spike in the cases overwhelming the current capacity of the medical system.
The graph above indicates that even if you do not reduce the total number of cases; having it spread out over a period of time can help us provide the required care for all affected individuals.
We don't want to end up in a situation where the hospitals are all filled with patients at the same time time and doctors may have to prioritize if they should treat them or not. Faced with tough choices, Italy is prioritizing young COVID-19 patients over the elderly.
I'm not sure what is the criteria USA or each individual hospital would use to prioritize patients; but it is very likely that you and I would be at the bottom of the list.
After all there are folks all over the country (including healthcare professionals) with symptoms unable to get a COVID-19 test; and yet the NBA tested their players even if all of them were not exhibiting symptoms.
Even my buddy Jim Cramer poses this rhetorical question
Based on the above factors, I have updated the checklist in my Coronavirus (COVID-19) and how to protect your Health and Wealth with Checklist with an O2 concentrator and additional supplements. This is my personal shopping list and should not be considered medical advice in any form. You should discuss with a licensed medical professional before taking anything in this list.
Trust me, I would prefer not have the stress of caring for my 80+ year old parents. But if hospitals are overflowing and we are neither rich nor famous to make the cut; some of the items on the list might come handy. 
Social Distancing – A tale of two cities during the 1918 pandemic
In 1918, the city of Philadelphia threw a World War I parade to sell bonds to pay for the war effort, while bringing its citizens together during the infamous pandemic that killed thousands of people. Ignoring warnings of influenza, the parade to support the war effort drew 200,000 people.
Three days later, every bed in Philadelphia's hospitals was filled with sick and dying patients. All infected by the Spanish flu. By the end of the week, more than 4,500 were dead. By the time Philadelphia's politicians closed down the city, it was too late.
Within days of detecting its first cases, St. Louis closed schools, playgrounds, libraries, courtrooms, and even churches. The extreme social distancing measures, kept per capita flu-related deaths in St. Louis to less than half of those in Philadelphia, according to a 2007 paper in the Proceedings of the National Academy of Sciences
The coronavirus that causes Covid-19 can linger in the air for at least 30 minutes and travel up to 4.5 metres – according to a study by a team of Chinese government epidemiologists. This is why Social Distancing is important for you.

Steps for Social Distancing
Ideally I would hope the government institutes a lockdown sooner rather than later. However till that happens, avoid crowds or any place where you are less than 6 feet away from another person.
Telecommute and avoid all forms of public transport including taxis.
Avoid food from restaurants including take-out.
Avoid gyms, malls, bars, clubs.
Avoid daycare, schools, colleges and universities.
Avoid stores during the busy weekend hours.
Avoid sporting events, concerts, religious gatherings, etc.
Don't go out if you are feeling sick even if you do not exhibit symptoms.
Check on the old, immuno-compromised and others needing help during these stressful times.
Some of these might hurt the local economy but we have to make hard choices to save lives.
"We just try to make ourselves useful. You should do the same: we influence the life and death of a few dozen people. You with yours, many more. Please share this message. We must spread the word to prevent what is happening here from happening all over Italy."

– Dr Daniele Macchini, an ICU physician, Italy
Hope from Asia
South Korea, Singapore, China have managed to bend the curve. Now the choice is for each of us if we let our country be like Singapore or like Italy.
Dr Daniele Macchini, an Intensive Care Unit physician in Bergamo, a city near Milan has taken to social media to issue an emotional warning on the reality that could await elsewhere if complacency wins.
[bctt tweet="So be patient, you can't go to the theatre, museums or the gym. Try to have pity on the myriad of old people you could exterminate." username="FFCsocial"]
Summary
Readers, it will get a lot worse before it gets better. Let us do our part to help by Social distancing. Any other ideas you believe will be helpful?
The human race has gone through worse and I am confident we can all hold hands through this experience and come out stronger.
Let us consider the tale of 2 cities during the 1918 pandemic and the Italian ICU doctor's message as a warning from the future; which will have have grave consequences if ignore it now.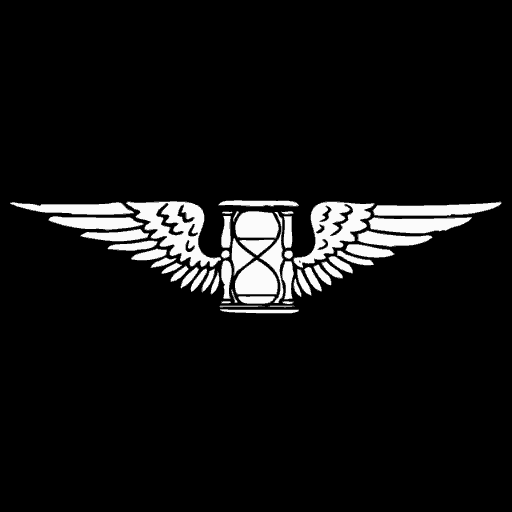 John Dealbreuin came from a third world country to the US with only $1,000 not knowing anyone; guided by an immigrant dream. In 12 years, he achieved his retirement number.
He started Financial Freedom Countdown to help everyone think differently about their financial challenges and live their best lives. John resides in the San Francisco Bay Area enjoying nature trails and weight training.
Here are his recommended tools
M1 Finance: John compared M1 Finance against Vanguard, Schwab, Fidelity, Wealthfront and Betterment to find the perfect investment platform. He uses it due to zero fees, very low minimums, automated investment with automatic rebalancing. The pre-built asset allocations and fractional shares helps one get started right away.
Personal Capital: This is a free tool John uses to track his net worth on a regular basis and as a retirement planner. It also alerts him wrt hidden fees and has a budget tracker included.
Credit Karma partners with Equifax and TransUnion and offers free credit reports and free credit scores updated weekly. It also provides alerts when it detects unusual activity on your credit files. Monitoring your credit report for errors can save you thousands.
Streitwise is available for accredited and non-accredited investors. They have one of the lowest fees and high "skin in the game," with over $5M of capital invested by founders in the deals. It is also open to foreign/non-USA investor. Minimum investment is $5,000.
Platforms like Yieldstreet provide investment options in art, structured notes, supply chain financing, etc. They also have fixed-income portfolios spread across multiple asset classes with a single investment with low minimums of $2,500.