States Losing Population: Exodus From California and Illinois to Florida and Texas Continues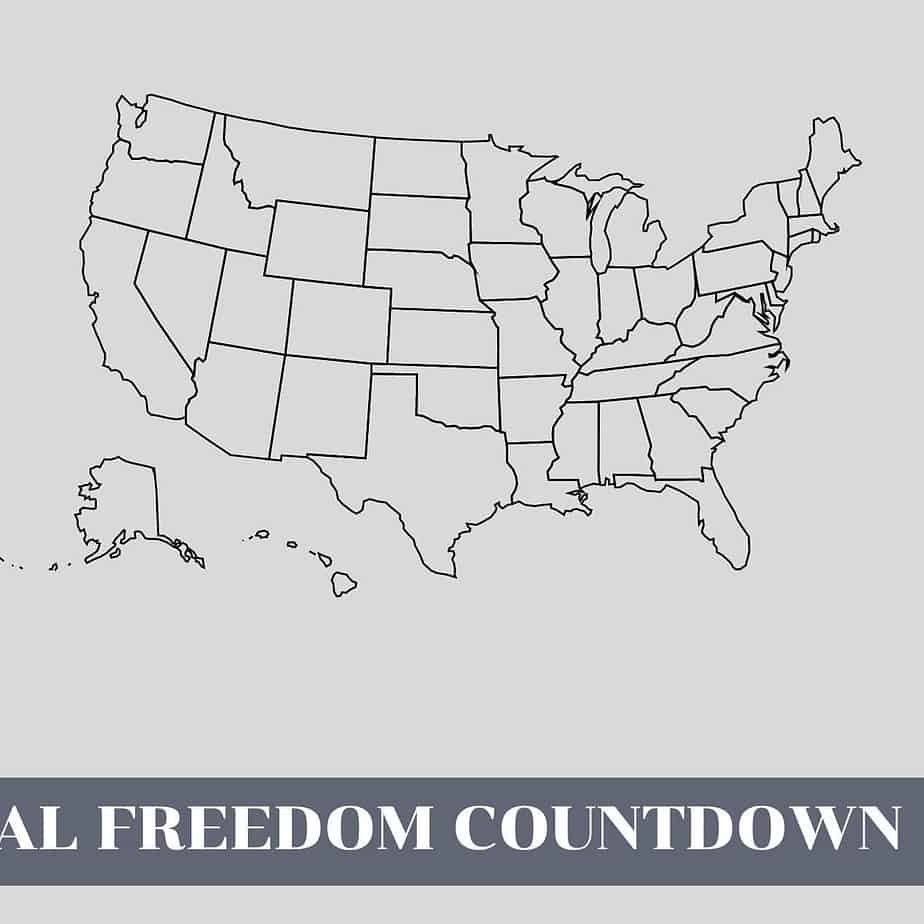 2022 saw booming demand for U-Haul equipment from California, Illinois, and New York as citizens chose to flee the West Coast, Northeast, and Midwest. On the U-Haul Growth Index, which shows net losses of one-way trucks in various states that year, California and Illinois ranked 50th and 49th, respectively – marking their third consecutive year at these positions. But what could be causing such a mass exodus from states like California, New York, and Illinois?
Long-Term Migration Patterns Hold Steady
U-Haul rental trucks had the highest demand for outbound moves from California and Illinois in 2022.
In 2022, the top growth states according to U-Haul's Annual Growth Index were Texas, Florida, and the Carolinas—emerging as particularly sought-after one-way truck rental destinations. In fact, since 2016, when U-Haul started tracking statewide migration data, Texas and Florida have consistently topped the preferred states chart, while California and Illinois have been at the bottom of the list.
| | | |
| --- | --- | --- |
| | Top U-Haul Growth State | Second Highest Growth State |
| 2016 | Texas | Florida |
| 2017 | Texas | Florida |
| 2018 | Texas | Florida |
| 2019 | Florida | Texas |
| 2020 | Tennessee | Texas followed by Florida |
| 2021 | Texas | Florida |
| 2022 | Texas | Florida |
Top U-Haul Growth States by Year
The top states for growth according to this metric (including their ranking in 2021) are as follows:
1. Texas (1)
2. Florida (2)
3. South Carolina (4)
U-Haul's records demonstrate that migration to the Southern and Southwestern United States saw a surge last year – an occurrence instigated and amplified by the pandemic. Even though DIY moves in most states had some slight deceleration from 2021's record-high rate of relocations, they remained at elevated levels.
Texas remains the top growing state for a record-breaking second consecutive year and the fifth time since 2016, trumping all other states. Florida follows closely behind as an equally impressive growth state – taking out the number two spot seven years in a row!
The Census Bureau corroborates the population increase by state, with Texas emerging as the largest-gaining state across the nation, totaling 30,029,572 inhabitants. Texas catapulted itself into the ranks of California as one of two states boasting an astounding 30 million residents or above.
2022 saw Florida become the fastest-growing state in the nation, with its population surging a remarkable 1.9% yearly and totaling 22,244,823 residents.
Is the Migration Due to Political Ideologies?
The top five states seeing a mass exodus (including their ranking in 2021) are all Democrat-controlled.
46. New York (45)
47. Massachusetts (47)
48. Michigan (42)
49. Illinois (49)
50. California (50)
Over the nine years between 2010 and 2019, the U.S. Census Bureau reports that California, New York, New Jersey, Michigan, and Illinois have seen a collective population decline of 4 million. Moreover, a recent U-Haul study found that the five states with the highest influx of new residents are Republican strongholds, such as Texas and Florida. These migration trends could suggest the political management of states driving the exodus.
| Year | Second Last State | Last U-Haul Growth State |
| --- | --- | --- |
| 2016 | California | Illinois |
| 2017 | Illinois | California |
| 2018 | Illinois | Michigan followed by California |
| 2019 | California | Illinois |
| 2020 | Illinois | California |
| 2021 | Illinois | California |
| 2022 | Illinois | California |
Lowest ranking U-Haul growth states
Impact of Changing Economic Conditions
U.S. Bureau of Economic Analysis (BEA) statistics released Dec 23, 2022, reveal that 47 states and the District of Columbia (D.C.) experienced a rise in their real gross domestic product (GDP) during the third quarter of 2022.
Alaska topped the percent change in real GDP at 8.7%, followed closely by Texas at 8.2% 
The mining industry was the leading contributor to the increases in real GDP in Alaska, Texas, Oklahoma, Wyoming, North Dakota, and New Mexico, the six states with the most significant increases in real GDP, and in West Virginia, the state with the eighth-largest increase in real GDP.
The BEA tracks the income people living in each state get from wages, proprietors' income, dividends, interest, rents, and government benefits to help assess and compare the economic well-being of state residents. In the third quarter of 2022, state personal income increased at an annual rate of 5.3% across all 50 states and D.C. 
Personal income in Texas and Florida increased at a 6.9% annual rate compared to California at only 5.2%.
The percent change in real personal income trend from 2021 showed similar patterns with Texas and Florida at 4.8% and 4.7% compared to California at 3.7%.
Why Are Certain States Shedding Residents?
From the high cost of living to remote job opportunities and even weather, there are numerous reasons why people left California and Illinois in 2022. Regardless of their motivation for migration, one thing is sure: a significant movement away from these states occurred this year.
As remote working options become increasingly available, a surge in population growth and migration to lower-cost-of-living areas will occur. Furthermore, these cities and states now afford more significant job opportunities than ever.
The Census Bureau reported that the pandemic had a modest impact on retirement timing. Individuals having poor health were more likely to retire early, with 5.6% mentioning that they had already retired or will be retiring soon.
Also, the baby boomer generation moving into retirement would migrate towards states with warmer weather and lower living costs and taxes. For those worried about income taxes, Texas and Florida are ideal locations to live since they do not charge state income tax.
Companies transfer across state borders due to taxes, labor costs, and a lack of available employees. Unfortunately, when businesses vacate a region, their work opportunities disappear. Consequently, this could result in an influx of citizens to the new state and stifle economic growth for the states abandoned by the businesses.
Importance of Tracking Migration Trends
The movement of human capital across state lines would impact the state's potential economic output by changing the size of the labor force. From burgeoning industries to those in decline, highly skilled personnel occupy vital roles essential for any economic development.
Migration trends also directly impact the state's tax base and net fiscal contribution. It also affects property values for the local population and demand for real estate investing. Population growth is one of the many factors to consider when picking the best states for real estate investors.
Texas property taxes are based on the appraised value compared to California, where the assessed value is equal to the purchase price, and annual increases are capped at 2%.
For the first time in its 171-year history, California has seen a decrease in congressional representation due to changes based on new population estimates for each state reported by the U.S. Census Bureau. The number of seats allotted in Congress for this populous state dropped from 53 House districts to 52.
One fewer representative in the House also means one fewer vote from California in the Electoral College that decides the presidency and proportionately less of the federal money allocated based on population each year. The power shifts to Texas, which add two seats, and Florida, which gets one seat based on population growth.
As these migration trends continue to increase, California and Illinois, ranked at the bottom of the list yearly, will have to consider the long-term ramifications of their citizens' departures.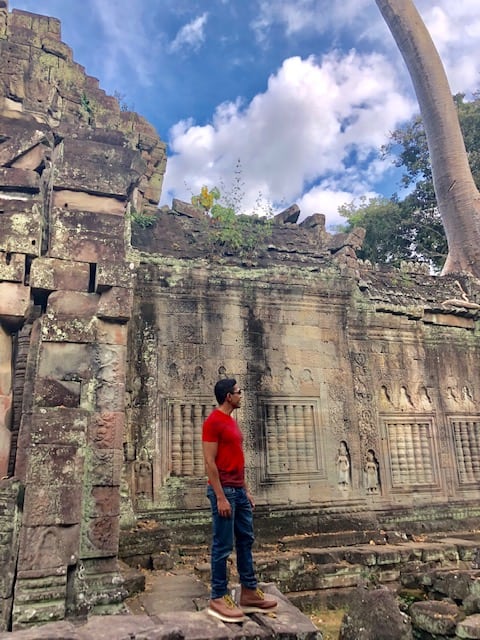 John Dealbreuin came from a third world country to the US with only $1,000 not knowing anyone; guided by an immigrant dream. In 12 years, he achieved his retirement number.
He started Financial Freedom Countdown to help everyone think differently about their financial challenges and live their best lives. John resides in the San Francisco Bay Area enjoying nature trails and weight training.
Here are his recommended tools
M1 Finance: John compared M1 Finance against Vanguard, Schwab, Fidelity, Wealthfront and Betterment to find the perfect investment platform. He uses it due to zero fees, very low minimums, automated investment with automatic rebalancing. The pre-built asset allocations and fractional shares helps one get started right away.
Personal Capital: This is a free tool John uses to track his net worth on a regular basis and as a retirement planner. It also alerts him wrt hidden fees and has a budget tracker included.
Streitwise is available for accredited and non-accredited investors. They have one of the lowest fees and high "skin in the game," with over $5M of capital invested by founders in the deals. It is also open to foreign/non-USA investor. Minimum investment is $5,000.
Platforms like Yieldstreet provide investment options in art, legal, structured notes, venture capital, etc. They also have fixed-income portfolios spread across multiple asset classes with a single investment with low minimums of $10,000.