The Most Affordable States for Retirees Does Not Include Florida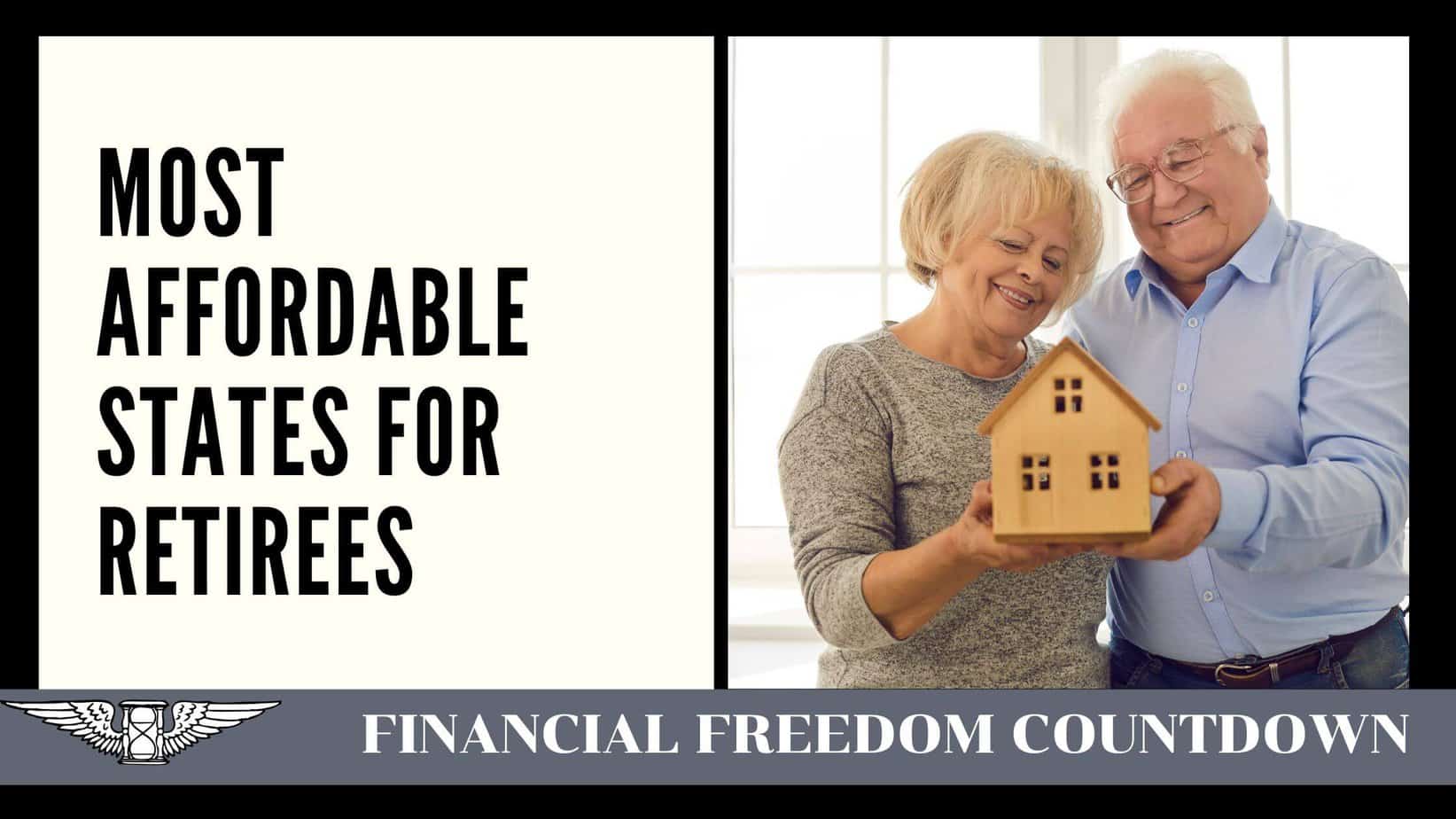 The prospect of retirement is increasingly becoming a source of anxiety among Americans. Economic challenges, rising healthcare costs, and living expenses have led to affordability being the top criteria in selecting a place to retire. A new study shows the Mountain State region is the most affordable for retirees.
Economic Concerns Dominate
Retirement is one of the most significant transitions in life. Retirees today face higher inflation, economic uncertainty, and political turmoil, in addition to the typical concerns of healthcare costs, living too long, running out of money, maintaining a certain standard of living, and being able to fulfill bucket list items. Unsurprisingly, this transition creates a lot of anxiety, leading to growing concerns that they may never reach a financially secure retirement.
4% of self-identified retirees were still engaged in employment, and 14% reported engaging in some form of paid work as per data provided by the Federal Reserve on the economic period between 2021 and May 2022.
Given the prevailing uncertainties, the consideration of affordability now holds a more significant role in the decision-making process regarding retirement destinations compared to previous times.
Most Affordable States for Retirees
The Mountain State region stands out as the most economically feasible option for retirees, according to a study by Seniorly. Wyoming, Utah, Montana, Idaho, Colorado, and New Mexico emerge as frontrunners in the top 10 states. 
Furthermore, six of the ten most affordable states boast living costs that slightly surpass the average. Nevertheless, these states compensate for it through lower Medicare spending per beneficiary, reduced home utility costs, and lower senior poverty rates.
Wyoming
Utah
Montana
Idaho
Virginia
Colorado
New Mexico
Delaware
West Virginia
Tennessee
Wyoming ranks as the most cost-effective state for retirees in the U.S., supported by its favorable cost of living, Medicare expenses, and a commendably low senior poverty rate. These factors demonstrate retirees' ability to sustain a comfortable lifestyle in the state. Furthermore, most homeowners allocate less than 30% of their income toward housing expenditures.
Least Affordable States for Retirees
The Northeast and West Coast regions rank as the least affordable for seniors on a budget. Specifically, Massachusetts, New York, Connecticut, New Jersey, and California occupy the bottom five positions. 
This is primarily attributed to elevated real estate, residential utility, and other housing-related expenses. In Connecticut, for instance, one out of every three older homeowners allocate over 30% of their income towards housing.
Three of the top 5 least affordable states also rank high on the list of states losing population.
Massachusetts
New York
Connecticut
New Jersey
California
Rhode Island
Texas
Hawaii
Florida
D.C.
Seven out of the ten states with the lowest affordability for seniors are located on the East Coast, with the remaining three being Hawaii, Texas, and California.
Tax Rates Do Matter
States with no state income tax are most attractive financially for a retiree. If we consider that many retirees will be drawing off their pre-tax retirement accounts like 401(k)s and IRAs, avoiding that additional expense can be impactful. You also have to consider things like property taxes and sales tax. 
Among the top 10 states, five – namely Wyoming, Idaho, Colorado, Delaware, and Tennessee – have been identified as particularly tax-friendly for retirees based on a comprehensive analysis conducted by Kiplinger. This analysis encompasses various factors, including taxes on income, sales, property, gasoline, cigarettes, and more.
Cost of Living Is a Major Factor
The correlation between the cost of living and retirement income is pivotal for seniors when contemplating their retirement destination, as affordability significantly impacts their quality of life. 
Generally, older individuals strive to optimize their retirement income – contingent upon their savings, pensions, and Social Security benefits – by minimizing living expenses, thereby ensuring a gratifying retirement experience.
According to the 2022 Social Security Trustees report estimates, retirees in 2034 will receive only 77% of their benefits if Congress does not update the program.
Healthcare is a crucial factor for seniors when choosing a retirement destination. It encompasses access to preferred medical practitioners, services, and associated expenses. Seniors designate healthcare as the foremost annual expenditure after housing and transportation. 
Although Medicare provides coverage for most elderly individuals, out-of-pocket costs exist for long-term care and dental treatments. These expenses can accumulate significantly.
Data from the Centers for Medicare & Medicaid Services shows that Medicare spending per capita is highest in the three most populous states, namely Florida ($13,652), California ($13,564), and Texas ($13,458). In contrast, it is lowest in Vermont ($8,726), Montana ($9,338), and New Mexico ($9,796). 
These figures, representing government expenditures, indicate that seniors may encounter comparable out-of-pocket expenses.
Hawaii, which typically has a higher cost of living in terms of property costs, has one of the lowest Medicare expenditures per beneficiary at only $9,837.
Lifestyle Factors Trump Affordability
However, despite its reputation as a haven for retirees, Florida's overall ranking is 43rd, primarily attributed to its elevated annual Medicare spending per beneficiary ($13,652), expensive monthly utilities, and a senior poverty rate of 11%.
Nonetheless, it is essential to note that the Sunshine State is widely acknowledged to be tax-friendly for retirees. When considering factors such as weather and lifestyle, Florida would obtain a more favorable ranking in studies. According to the National Association of Realtors, Florida ranked as the top state for migration in 2022, followed closely by Texas.
Justin Williamson, CFP, has a client who decided to relocate from Michigan to Florida in retirement. Their retirement assets totaled around $1,500,000, and their annual income, including distributions from their retirement accounts, approximated $160,000 yearly. The clients were just snowbirds to start, but as time went on, they began spending more time throughout the year in Florida than they did in Michigan. 
He says, "From a financial standpoint, Florida's cost of living and property taxes combined are similar to that of Michigan, but the lack of a state income tax in Florida is a savings of $3,000-4,000 per year. Though I don't believe that was their impetus for making the move, it helped make the decision easier.
Most of our clients today, however, are not considering "affordability" as their number one determinant of where they would like to be in retirement. Many factors come into play in their decision-making. Still, family, friends, community, and, importantly, climate tend to be more important factors than the cost of living. 
That's not to say that cost of living has no impact on their decision. One of the reasons so many people move to Florida in retirement is that it also is a very tax-friendly state for retirees with a middle-of-the-road cost of living, and happens to have a climate that is tough to beat in the Winter months."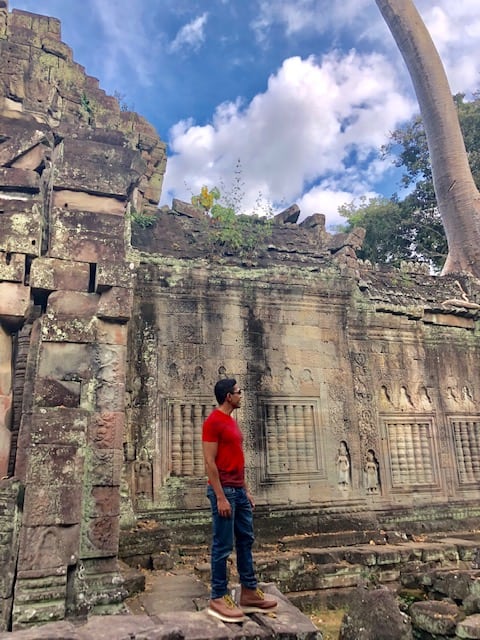 John Dealbreuin came from a third world country to the US with only $1,000 not knowing anyone; guided by an immigrant dream. In 12 years, he achieved his retirement number.
He started Financial Freedom Countdown to help everyone think differently about their financial challenges and live their best lives. John resides in the San Francisco Bay Area enjoying nature trails and weight training.
Here are his recommended tools
M1 Finance: John compared M1 Finance against Vanguard, Schwab, Fidelity, Wealthfront and Betterment to find the perfect investment platform. He uses it due to zero fees, very low minimums, automated investment with automatic rebalancing. The pre-built asset allocations and fractional shares helps one get started right away.
Personal Capital: This is a free tool John uses to track his net worth on a regular basis and as a retirement planner. It also alerts him wrt hidden fees and has a budget tracker included.
Streitwise is available for accredited and non-accredited investors. They have one of the lowest fees and high "skin in the game," with over $5M of capital invested by founders in the deals. It is also open to foreign/non-USA investor. Minimum investment is $5,000.
Platforms like Yieldstreet provide investment options in art, legal, structured notes, venture capital, etc. They also have fixed-income portfolios spread across multiple asset classes with a single investment with low minimums of $10,000.