Stessa Review – Pros And Cons: How To Manage Rental Assets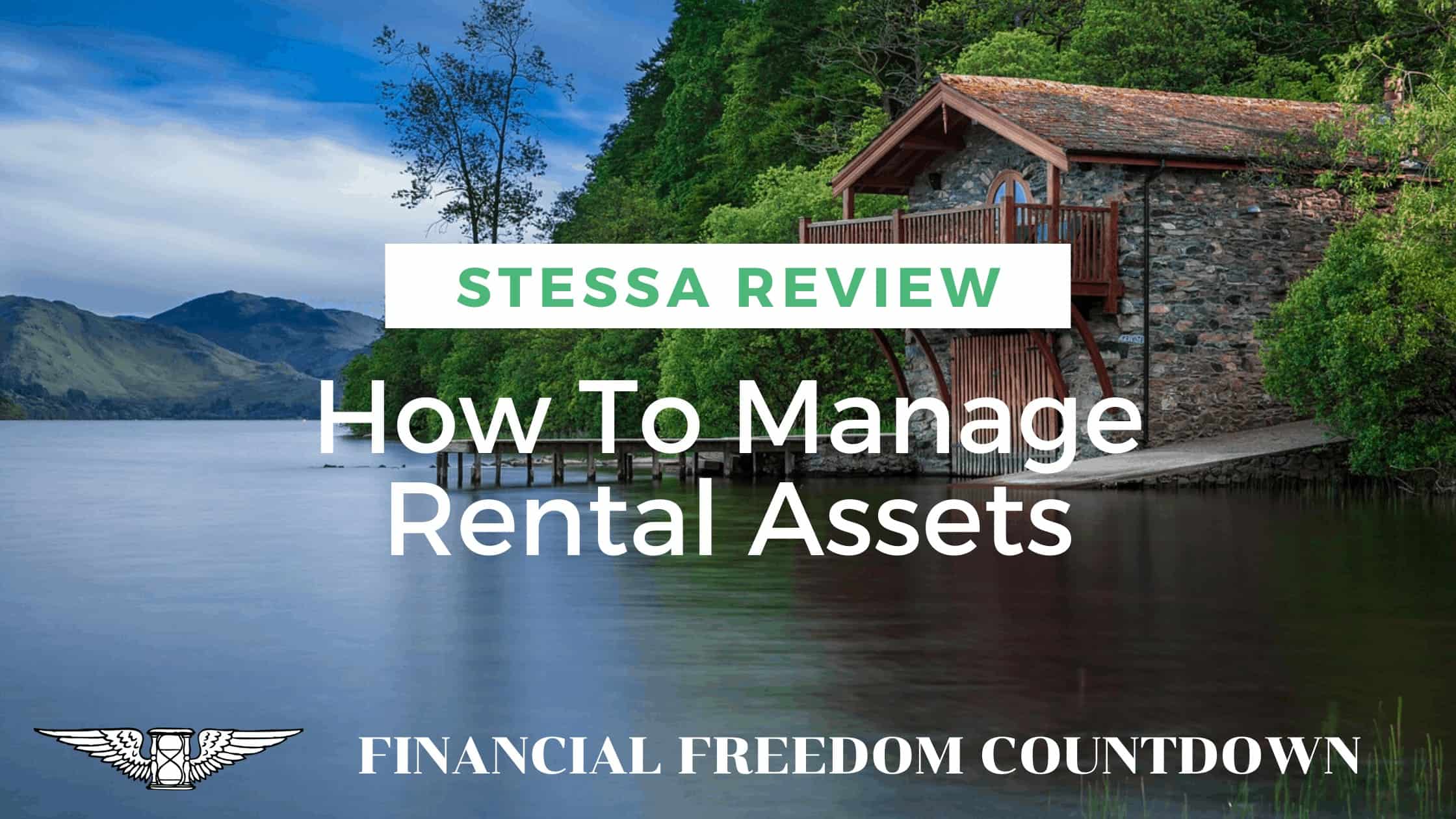 What Is Stessa
Stessa is a cloud based Rental Asset Management software. One of the biggest mistakes landlords make; is not running their rental properties as a business.
Stessa is used for tracking the time and expenses over the course of property ownership. But it is more important to see how your rental properties are performing.
Tracking the time spent on managing a rental property can save taxes by enabling us to use the QBI Deduction for Rental Property.
In addition to tracking rents and outgoing mortgage payments; landlords track all financial transactions. This includes expenses like repairs, insurance, utility bills, property management and any capital expense improvements.
It is also a good idea to keep your lease agreements, move-in/move-out inspection, appraisals, vendor contracts, insurance policies all together.
Landlords have typically relied on filing cabinets and spreadsheets often misplacing documents. Or forgetting to include all financials during tax time.
Stessa helps you automate all the financials associated with each property in an automated fashion. It also stores all your property documents from purchases to operations in a central location for free.
My Stessa review will focus on the various aspects of the software; especially with respect to the automation and time saving.
How Stessa Works
The sign up process is quick and easy. If you do not already have an account; please sign up using my affiliate link.

Adding Properties In Stessa
Select the number of properties you wish to manage using Stessa.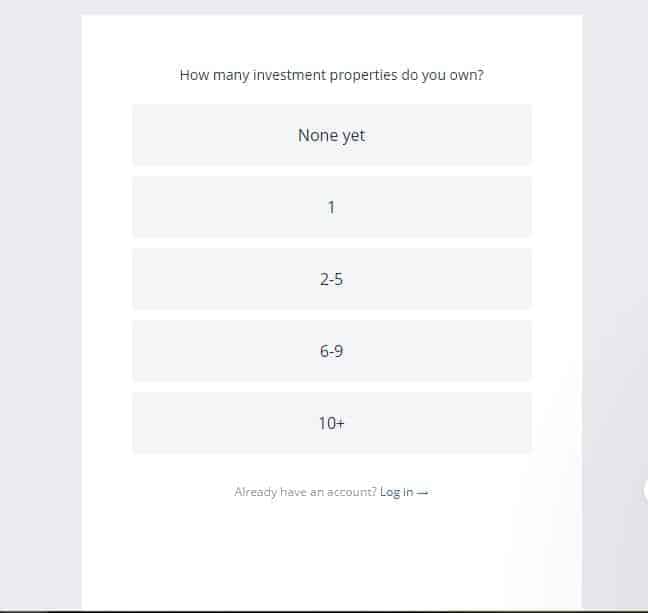 Enter your property address and Stessa pulls in all relevant property details from Zillow. If any of the details are incorrect you can modify it.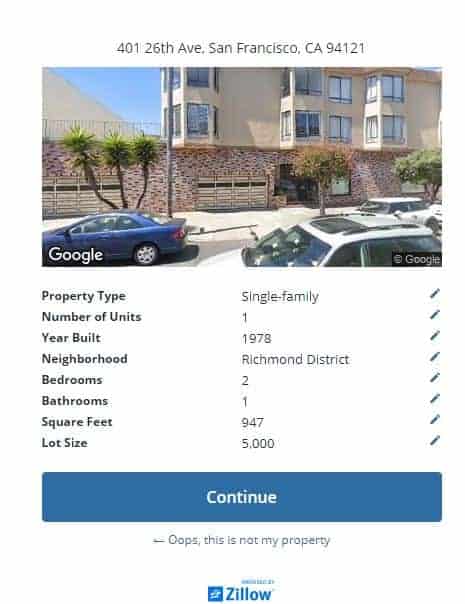 Adding Bank accounts In Stessa
Go ahead and link all your financial accounts which are used for all your business transactions. This includes your Mortgage bank, rent payment bank and credit card used for expenses.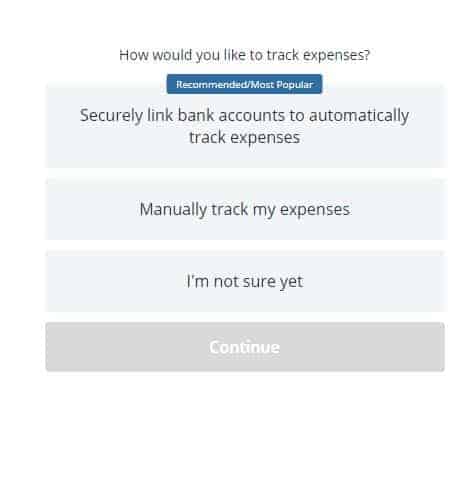 If you have your mortgage at a different bank compared to where you receive your rents and pay your expenses then make sure to link both.
Don't forget to link your business credit card as well. This will ensure all your expenses are automatically included for cash flow analysis and tax reporting.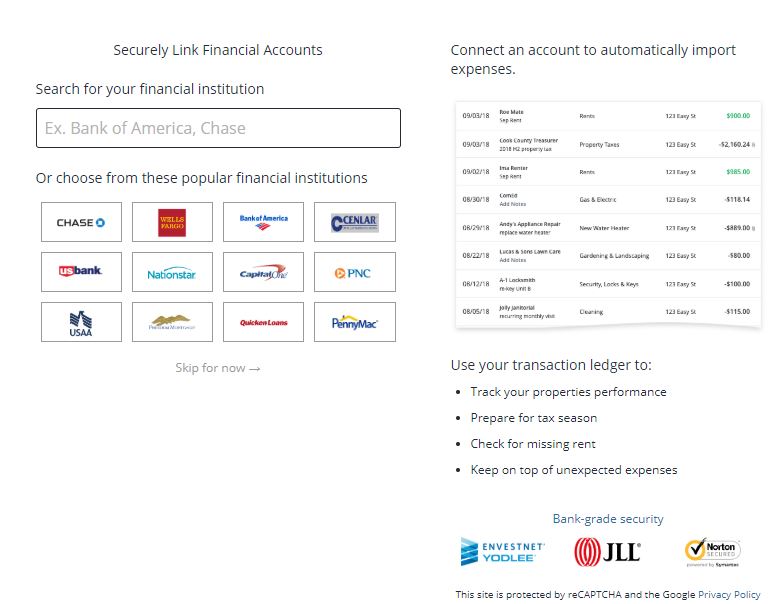 Linking your account ensures that all your income and expenses are automatically imported. This is useful for
Preparing for tax season without stressing about missing any financial details.
Checking for missing rent.
Watching your expenses regularly like a hawk and making the required modifications.
Tracking the performance of your property.
Features of Stessa
The software is broken up into 3 distinct areas
Financial Dashboard
This will help you understand your valuations, occupancy, budgets, and expected returns.

In my case, the return shows 0% since this metric is focused exclusively on price appreciation. It takes CapEx into account; but ignores all other cash flow.
Many may wonder Is San Francisco Real Estate Still A Good Investment? My answer is still yes; but I prefer to be conservative and not include any price appreciation in my rental value.
Track my income and expenses
After you have securely connected your bank account, Stessa keeps track of actual results for tax time. At a glance, you can see if you are missing any rent, any unwanted expenses and how is your property performing.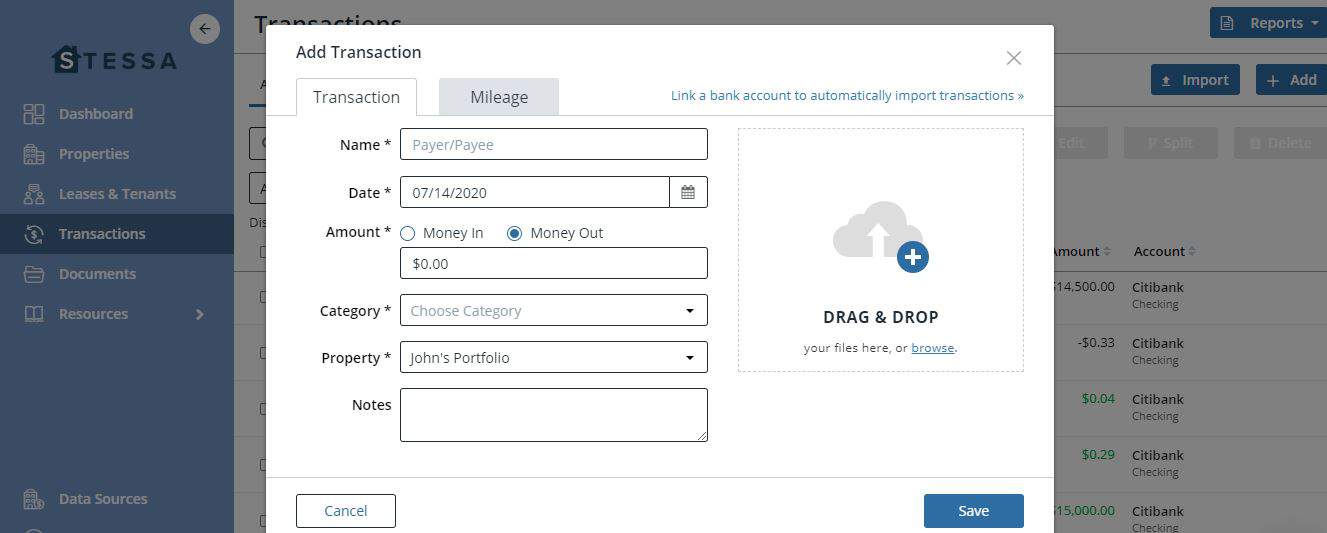 While the software will import all your transactions automatically; you can also add any transaction manually. This could be a cash payment or when you used another account which you have not yet linked.
If there are transactions which are personal expenses and not linked to the property; you can easily remove it from the software so it doesn't account for it.
Also Stessa automatically assigns categories to various transactions. If you want to change the category; you can do so easily.

If you claim mileage expense for your property, you can click "add transaction" and head on the mileage tab to enter details. The best part about entering your mileage in Stessa, is that it pulls in the Standard Mileage rate for the year as specified by the IRS.
Having all your transactions centrally available will save you lots of heartache at tax time. Also if you ever get audited; you have all your information readily available.
Store Investment documents
Keep all my lease, purchase, mortgage, insurance, vendor receipts documents in one place, organized by property.

Your capex documents can also be stored here so it is easy during tax time to calculate depreciation.
Stessa Review: Pros
It is FREE!
As a landlord, this software is useful for running my rentals as a business. Key real estate metrics like net cash flow, appreciation, and valuations are standard components of the dashboard.
What gets measured gets managed

Peter Drucker
Makes tax time a breeze by having all my financial transactions categorized neatly. Real estate-related income and expense categories are built directly into the transactions ledger, as is quick reporting to help you (or your CPA) prepare Schedule E and Form 8825 tax forms.
Stessa ensures that I don't miss anything by automatically including all my transactions after I link my accounts. Stessa will even auto-categorize common transactions on the fly.
Providing a one stop shop to look at all my property related documents online helps me manage my properties remotely. I was once on a vacation and could easily pull up my insurance policy to validate what repairs would be covered; before making a claim.
iOS app to capture and scan property-related invoices and paper receipts. Often my contractor will hand me a hardware store receipt. With the iOS app, I can scan it on the spot and the receipt is stored. In the past, I have often lost receipts 🙁
Stessa integrates with AppFolio to automatically import transactions every month. This is great if you use Appfolio for collecting your rent payment.
If you have multiple properties, Stessa segregates each property making it easier to analyze and report on each individual property.
If you have multiple owners or you want to provide access to your partner or property manager; you can add additional users. You can also restrict them to read-only or give then same level of access as you.
Stessa Review: Cons
Based on the amortization schedule of your mortgage payment; the amount applied to Principal and Interest changes each month. Stessa currently does not automatically split the monthly mortgage payment between principal, interest, escrow. Currently, it has a manual workaround but I find it easier to just rely on my annual mortgage statement for interest paid amount.
Stessa does not have tools yet to manage tenants. It would be great if it could also be used for tenant screening, rent collection along with sending automated reminders. At present, it integrates with AppFolio for these activities.
Stessa is built for only residential property. So if you have office buildings, industrials, triple net leases it cannot be used at the moment.
Stessa has an iPhone app but no Android app yet.
Fun Fact: The name Stessa is Assets spelled backwards 🙂
Is Stessa Safe?
As per their website, Stessa was designed from the ground up with multiple layers of security and features bank-grade encryption to keep customer financial data safe and secure. You can't move your money in, out, or between any accounts using Stessa. So even if your Stessa account is ever compromised, your money is safe.
Stessa Pricing
All the features covered above are totally free.
How Does Stessa Make Money?
Stessa earns money by referring users to related services that property owners might use; such as mortgage lenders, insurance companies, and other real estate investing related services.
You can purchase a Stessa Rent Estimate for $19.99. I use Rentometer.com to get my free rental estimate.
Stessa enables you to also get a rate quote to purchase or refinance a property.
When using the software, there was no annoying email or sales pitch to use the additional related services.
How Does Stessa Compare With Cozy?
Cozy is a rent collection product enabling you to accept rent from tenants electronically.
Stessa is more of a tracking software. As a property owner, you can see how your rental assets are performing and organize all your transactions for tax purposes.
How Does Stessa Compare With Rental Hero?
Stessa users can produce free financial reports, such as income statements, cash-flow reports, capital expenditure statements, real estate balance sheets, and tenant rent ledgers.
Rental Hero is a monthly subscription program that costs $9.95 per month after a 30-day free trial period and $119 per year thereafter.
Rental Hero software can create a profit and loss statement, as well as comprehensive transaction information, but does not provide other important financial reports such as real estate balance sheets or tenant rent ledgers.
How Does Stessa Compare With Quickbooks
Quickbooks is a complex accounting program that is designed to service all types of businesses. Stessa is a free platform built specifically for rental property.
Customizing Quickbooks to track rental property income and expenses can be a complicated and time consuming process, especially if you're new to real estate investing. Stessa can be setup in 3 easy steps. You can upload all your transactions in Stessa and it will have the tax information available in a CPA friendly manner. Also Stessa is free and Quickbooks is not free!
Stessa Review: Summary
Based on my Stessa review, the software makes it easy for rental property investors to track, manage and report on their real estate investments for FREE.
You can save time and optimize your rentals with visual performance dashboards, automated income and expense tracking, document organization tools, and tax-ready financial reports.
Join tens of thousands of investors using Stessa to track over $25 billion in real estate assets.
Readers, what do you use to manage your rental properties. How does it compare to Stessa?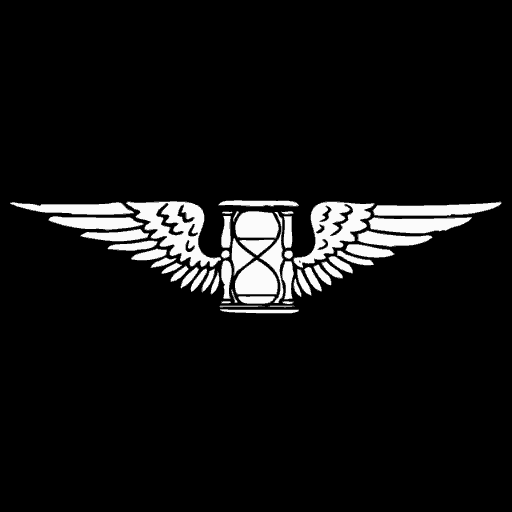 John Dealbreuin came from a third world country to the US with only $1,000 not knowing anyone; guided by an immigrant dream. In 12 years, he achieved his retirement number.
He started Financial Freedom Countdown to help everyone think differently about their financial challenges and live their best lives. John resides in the San Francisco Bay Area enjoying nature trails and weight training.
Here are his recommended tools
M1 Finance: John compared M1 Finance against Vanguard, Schwab, Fidelity, Wealthfront and Betterment to find the perfect investment platform. He uses it due to zero fees, very low minimums, automated investment with automatic rebalancing. The pre-built asset allocations and fractional shares helps one get started right away.
Personal Capital: This is a free tool John uses to track his net worth on a regular basis and as a retirement planner. It also alerts him wrt hidden fees and has a budget tracker included.
Streitwise is available for accredited and non-accredited investors. They have one of the lowest fees and high "skin in the game," with over $5M of capital invested by founders in the deals. It is also open to foreign/non-USA investor. Minimum investment is $5,000.
Platforms like Yieldstreet provide investment options in art, legal, structured notes, venture capital, etc. They also have fixed-income portfolios spread across multiple asset classes with a single investment with low minimums of $10,000.