What You Need to Know About GoodRx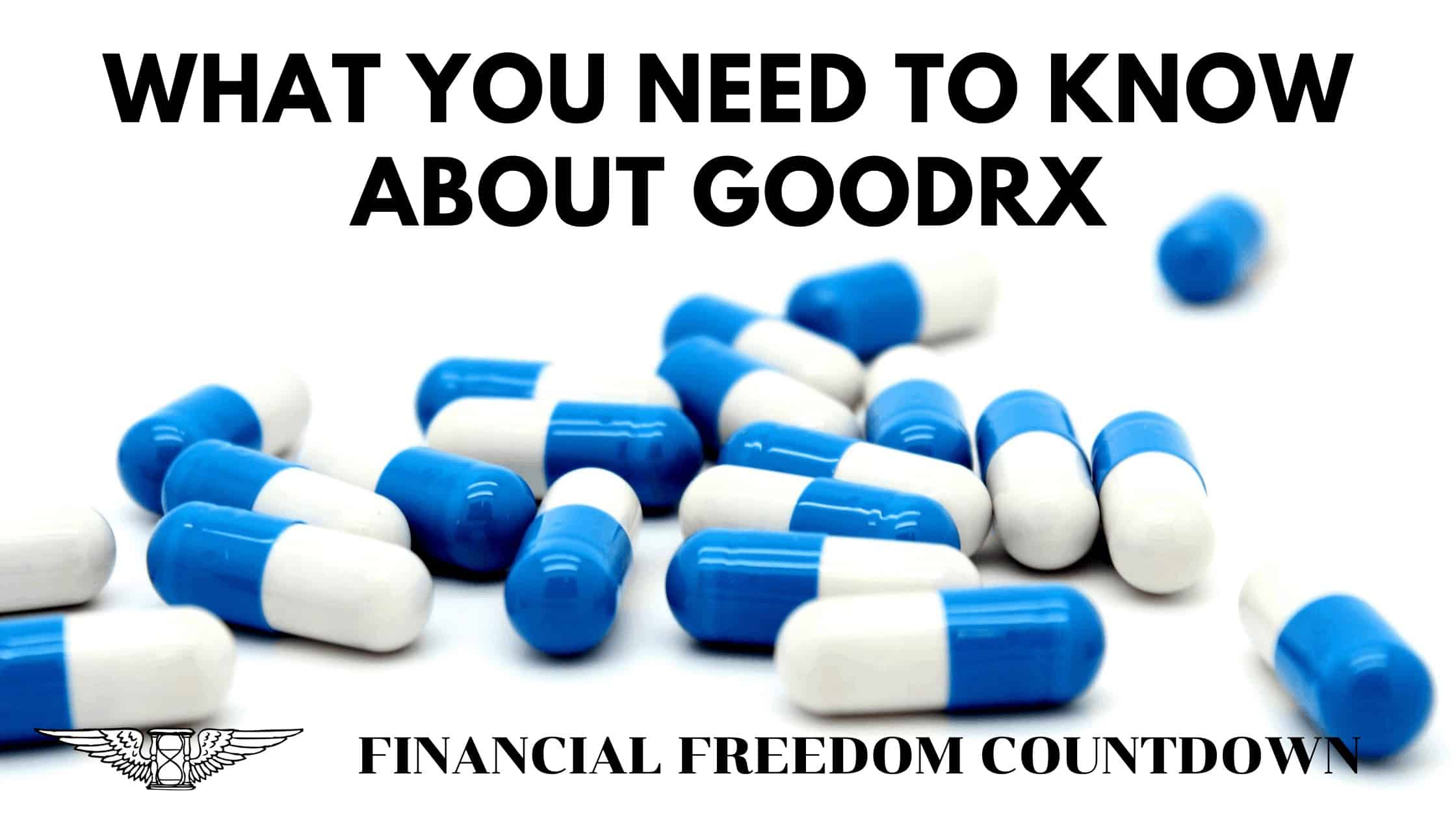 Prescription drug prices vary wildly across different pharmacies and contribute to the high cost of healthcare in our country. On average, an American spends about $1200 per person per year, more than anyone in any other country. One company trying to help the public reduce these costs – and still get the medications they need – is Good Rx.
What is GoodRx?
GoodRx is a startup that created an online website and phone app platform that tracks the prices of different prescription medications. Users can find information on drug prices near them, compare them to various pharmacies, AND get free coupons for discounts.
GoodRx checks over 70,000 pharmacies nationwide in the United States and receives millions of visitors each month.
The mobile phone app for Good Rx is ranked number one for medical apps for iOS and Android.
How it Works
There is no need to input any personal information in the GoodRx site or app. It's free to use and works like this:
Go to the homepage at Goodrx.com
Input the medication you are looking for
View the list of pharmacies near you that sell the drugs
View the prices of the drugs at each location
You compare and see which one you'd like
Go to the pharmacy and get your medication!
GoodRx Coupons
In addition to giving you the prices, GoodRx also provides free coupons that can be presented at any pharmacy.
How Do They Make Money?
Given that the website is free for users, you may think that this is too good to be true.
However, there are no surprises or hidden costs. They earn income through advertisements on their site and referral fees.
Pros Of Using GoodRx
There are several pros to using GoodRx.
The cost savings
The website makes comparing prescription drug prices easy. As a result, the average customer who uses GoodRx saves approximately $355 a year on their prescription medications.
AND BONUS: the coupons never expire! You can use and reuse them as often as you need to!
It's Free and Easy To Use
Not having to pay upfront to use the service is a great bonus and just adds to the cost savings. Plus, how nice is it not to have to worry about inputting your personal information in yet another app!
Also, it's easy to use. To use it, just open the coupon on the website or app, and simply hand it to the pharmacist!
I always like using free services which either save money or reduce stress. For example, I use Personal Capital to track my net worth on a regular basis and as a retirement planner. Likewise, I use M1Finance to invest in an automated fashion. I consider GoodRx in a similar category.
There is a subscription service
If you take a lot of prescription medications or have family members who do, GoodRx has a subscription plan for $5.99/month (individuals) or $9.99/month (family) called GoodRx Gold. With it, you get access to even more discounts and can use it to cover up to six family members. If you're unsure if this is worth it, there is a free one month trial you can try.
It's Versatile
This service can be used at any pharmacy across the entire country, Puerto Rico, and the U.S. Virgin Islands. Also, all the major pharmacy chains are available, including CVS, Walgreens, Kroger, Rite Aid, Costco, and Walmart!
You Don't Need To Have Insurance
You can use GoodRx even if you have insurance. The advantage here is that you may also find prices cheaper than what your insurance will cover. GoodRx doesn't discriminate. It just gives you the lowest possible prices available!
If you do have insurance, be aware that you can't combine a GoodRx deal with your insurance coverage. So, if you decide you want to use GoodRx, you need to let the pharmacist know that you want to use a GoodRx discount instead of your insurance coverage.
Even Doctors Use It
Doctors are well aware of the medication costs that get passed on to patients. They also use the app to compare drug prices and give recommendations on where to go for refills to help save patients money!
To pull a quote from the GoodRx site:
"I work in the medical field and love this app to find the cheapest med prices for patients! Plus I get my dog's meds significantly cheaper using the coupon they gave me!! I never thought of that! It is half of what I have been paying!!! Easy to use!!!" Endrea on May 1, 2016
You Can Use it For Your Pets!
As the quote above states, GoodRx also works for your pet's prescription medications! I know many of us pet owners don't have pet insurance, and I know we are all well aware of how expensive veterinarian visits and pet medications can be. GoodRx can help reduce some of those costs!
You Can Use It for Generic and Brand Name Drugs
On the site, you have the option to view pricing for both.
Cons Of Using GoodRx
There aren't many cons to using GoodRx that I could find. However, some points to note:
You Still Need A Prescription
Of course, for all prescription medications, you do need an updated prescription or refills to use GoodRx. You can't just walk in and demand your drugs :).
You May Miss Out On Your Deductible
All insurance plans have a deductible, meaning you owe that minimum amount per year before your insurance fully kicks in to cover all the costs. For instance, if you have a $5000 deductible per year, you will be required to pay a certain amount for services until you hit that number.
When we fill our prescriptions, insurance covers a portion of the cost. So a $100 medication won't necessarily cost you that; instead, you'll pay a percentage of that depending on your insurance and your plan. Whatever you do pay gets counted towards your deductible- which is a good thing because as soon as you hit that number, insurance will be required to cover everything else.
However, when you use GoodRx instead of your insurance, the amount you pay will NOT count towards your deductible. Some insurance plans may accept receipts that you can submit for reimbursement, or get credit towards your deductible, however, you will need to call them to sort that out.
The Subscription Service is Limited
The GoodRx Gold membership is, unfortunately, limited. N all pharmacies, such as Walgreens, Walmart, Sam's Club, and Publix.
There's A Lot Of Extra Drug Information
Knowledge is power, and empowering patients to research the best prices is, I think, a great thing. However, GoodRx has a section with each drug called "alternative options" where it lists other medications in the same category so patients can compare the prices.
For instance, using Lipitor, or Atorvastatin, as an example. It belongs to the "statin" class of drugs to treat cholesterol. GoodRx also shows prices for all the different statin medications as well. It's not a bad thing, but it can also be misleading. Not all statins are created equally, and the same goes for other drug classes. It's not always about saving the most money. It is also about what is best for the patient. That takes into account the side effects, the potency, and the overall response by the patient.
As it states, patients should remember to speak with their doctor about what is best.
In Summary
Prescription prices vary, and unless you know what your other options are, it can be challenging to shop around for the best price. GoodRx makes comparing drug prices super easy and shows you which pharmacies near you have the best deals. Plus, there is no minimum requirement for who can use the service.
If you're traveling or visiting family/friends far away and need to refill your medications, I think this is also a great resource to use. For me, my insurance can only be used at the institution where I'm insured. If I were to go to an outside pharmacy, I would have to pay a steep price. I imagine a lot of people are in this position. Having a resource like GoodRx, I think, can go a long way towards relieving the stress of this cost when traveling or when there is limited access to your pharmacies where your insurance is accepted.
For many of us, our prescription medications are essential for helping us maintain a healthy lifestyle. However, the costs that we incur because of them should not be a burden. If using a simple, easy to use, free service like GoodRx can save us money and give us peace of mind, then why not!
This article was written by Sanjana Vig and originally appeared on Your Money Geek. It has been republished with permission.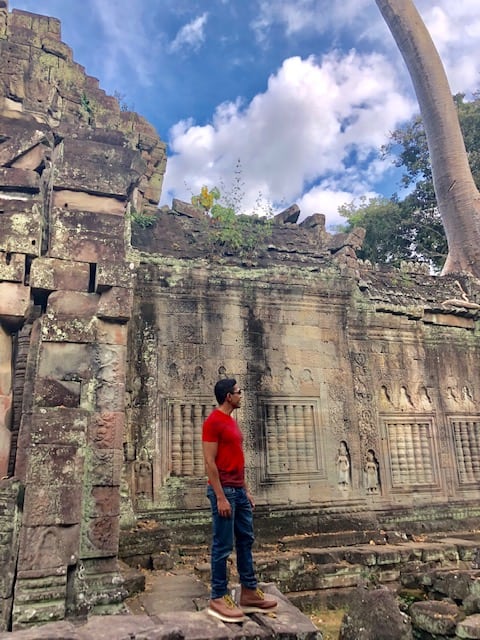 John Dealbreuin came from a third world country to the US with only $1,000 not knowing anyone; guided by an immigrant dream. In 12 years, he achieved his retirement number.
He started Financial Freedom Countdown to help everyone think differently about their financial challenges and live their best lives. John resides in the San Francisco Bay Area enjoying nature trails and weight training.
Here are his recommended tools
M1 Finance: John compared M1 Finance against Vanguard, Schwab, Fidelity, Wealthfront and Betterment to find the perfect investment platform. He uses it due to zero fees, very low minimums, automated investment with automatic rebalancing. The pre-built asset allocations and fractional shares helps one get started right away.
Personal Capital: This is a free tool John uses to track his net worth on a regular basis and as a retirement planner. It also alerts him wrt hidden fees and has a budget tracker included.
Streitwise is available for accredited and non-accredited investors. They have one of the lowest fees and high "skin in the game," with over $5M of capital invested by founders in the deals. It is also open to foreign/non-USA investor. Minimum investment is $5,000.
Platforms like Yieldstreet provide investment options in art, legal, structured notes, venture capital, etc. They also have fixed-income portfolios spread across multiple asset classes with a single investment with low minimums of $10,000.