What Can You Buy With Bitcoin and Why Not To Use Crypto for Purchases
Bitcoin is a new and confusing technology. Yes, you've got some bitcoin and crypto stored in your digital bitcoin wallet. 
You had decided to invest in cryptocurrency, and it feels good to see your number rise as part of your liquid net worth. 
While building wealth is good, that's not all you want to do, right?
No, you want to spend some of your crypto, especially if it is supposed to be the digital currency of the future. The issue is that you don't know where to use the coins.
Advocates of Bitcoin say you can use it to buy anything from a coffee to a car. But because it's new, not many people know how to use it or where to spend it.
Since Bitcoin is a digital currency that allows you to make secure payments online, what can you buy with bitcoin today?
Sadly, the entire world hasn't caught up to Bitcoin, so you can't go anywhere you want. There are some places where you can spend your digital coins.
19 Everyday items You Can Buy With Bitcoin
Coffee
You would have to travel to Prague for a while to buy your coffee with Bitcoin.
The good thing is that you don't have to do that anymore because Starbucks is also an option. They're a little complicated since you have to make your payments through an app, but you can do it.
Starbucks is a massive coffee house, so you'll have a good chance of finding this place nearby rather than traveling to Prague though that is a compelling new reason to visit this fantastic location.
Web Hosting
When we evaluate the various types of businesses, online business is the best due to the risk/reward ratio. 
The low cost to start a website coupled with the opportunity for passive income makes it an ideal diversified income source. 
Besides, you can avail of several tax exemptions and live in a low-cost country/state to make it even more profitable.
Given the digital economy, more and more of our world will be moving online. Automated tools make it easy to start a website in 10 minutes with zero computer programing skills.
Unlike physical business, it is effortless and cheap to create a website. You can start a website for a low monthly fee of $3.95/month. 
Everyone who's got a site knows what web hosting is. Paying that monthly or annual bill gets tiring. You may not even pay that much, but seeing that little bit of cash come out of your bank account is never something people get used to.
The good thing is that some web hosting companies, including the big ones out there, are starting to accept things like Bitcoin.
Watches
Those who love watches will feel pretty excited to know that you can get your new watch using your cryptocurrency wallet.
What's even more exciting is that the companies willing to accept this kind of cash are selling high-end watches from Rolex and Cartier, to name a few.
It's wild to get luxury watches using Bitcoin, but it also makes sense. These companies know they can trust Bitcoin and blockchain technology.
They know that catering to this new type of customer who made fortunes in crypto is in their best interest since everyone can see that cryptocurrency is slowly growing in popularity. It's only a matter of time before it becomes routine.
Travel
Some airlines are now accepting cryptocurrency as payment.
Airlines like Jetblue, Aeromexico, Airplus International, Air New Zealand, American Airlines, United, and Westjet are a few options.
It would be best to wait for a good deal, though. You can't let these airlines eat up all of your Bitcoins after hodling your Bitcoin riches for so long.
Jewelry
If you love wearing jewelry and love the way stones and gems sparkle on your body, you will love this next bit of news: You can use your coins to buy jewelry.
There's a growing number of jewelers accepting cryptocurrencies, such as Reeds and W Hammond, to name a few.
You can go to some of these stores and browse their selection, knowing that you can get something by simply opening up that digital wallet.
All you have to do is make sure you don't go wild and start buying everything you see in these stores, no matter how hard it is to resist these pieces. That won't be good for your poor Bitcoin wallet.
Real Estate
Real estate is one of the most reliable asset classes, but it's also known as one of the most traditional. Investing in real estate sometimes makes people think that the industry is old-fashioned, but that couldn't be further from the truth.
Real estate keeps up with the times. For example, some real estate agents use V.R. technology to give tours or use drones to take better property pictures.
It shouldn't be surprising that some real estate companies accept cryptocurrencies as payment, including Bitcoin.
You have to find the real estate agents or companies, including companies like the Magnum Real Estate Group based in New York or Kuper Sotheby's International Realty based in Texas.
Vehicles
You can use Bitcoins to get that car you've been dreaming of, thanks to Bitcars.
Have you heard about this little company that isn't so little?
Well, it's an exceptional example of what could be possible with digital cryptocurrency. Bitcars is a cryptocurrency-only dealership that you can visit online to purchase your next car.
At the moment, the company offers luxury or premium vehicles. You can find Lamborghinis there or Ferraris, though the company also provides unique vintage vehicles.
You're almost trading one investment for another since luxury vehicles can appreciate down the line.
Home Goods
Anyone that loves redecorating or has a close relationship with their interior decorator has probably heard of Overstock.
Overstock is the fourth most popular e-commerce company with investments in blockchain technology and the broader cryptocurrency space through its "Medici Ventures" unit. The company has launched the tZero app as a consumer product for trading private securities and tokens in addition to regular cryptocurrencies like Bitcoin and other digital assets, including non-fungible tokens (NFTs).
I would not be surprised if Overstock decides to focus on the metaverse.
The company has all the home decor and household items you can imagine. This company accepts Bitcoin, which is pretty exciting for the interior designer inside you.
Overstock isn't the only company allowing you to buy their furniture or decor using Bitcoin. You can visit companies like Beliani, Bolster Sleep Company, and Rooms to Go, just to name a few more to explore.
You can also buy gift cards to shop in other home goods stores, like Lowes or Home Depot.
VPN
Get happy because you can get a VPN using Bitcoin.
Several online companies offer VPN in exchange for your cryptocurrency, which makes sense. The reality is that VPN companies cater to people who love cryptocurrency.
These are the kinds of people that love their privacy, and that's what you get when you use a VPN or any cryptocurrency.
VPN companies were among the first to accept these sorts of payments, so it probably won't be long before all of them accept them.
Software
It makes sense that digital companies accept Bitcoin.
Of course, companies that sell digital products like computer software will welcome Bitcoin. You can find several companies, like Microsoft. Yup, that big software company accepts Bitcoin as a form of payment and has been doing so for a long time.
You can find other software companies doing the same; all you have to do is explore online. You'll be surprised how many products you can purchase with your digital coins.
Your computer or other devices will be working very well, thanks to your Bitcoins.
Hardware
The kind of hardware you can purchase with your Bitcoins includes the hardware you can use to upgrade your computer.
The software is terrific. You need it to do certain things online or on your computer, but having access to good software means nothing if you don't have the hardware.
The hardware allows you to have the computing capabilities to accomplish everything you want. Newegg is one of the biggest companies that lets you buy P.C. parts and other electronics using your cryptocurrency.
Hardware manufacturers realize that gaming rigs and GPUs can be used to mine bitcoin and other cryptocurrencies.
Pet Supplies
Those who love pets and love the idea of using blockchain tech to disconnect yourself from centralized money are going to be happy to learn that you can get your pet supplies using your Bitcoins.
All those chew toys and things you get to spoil your furry friend can all be purchased with your Bitcoins.
You can thank CryptoPet because this is the company leading the pack, and hopefully, other pet supply stores will see their success and start doing something similar.
Just like pets, owners come in all shapes and sizes, and all of them don't like to use centralized cash. Some of them love to use Bitcoin or other types of cryptocurrencies.
It's a fun thing to think about, but your pet will partner with you in your push to normalize Bitcoin. You get to do one more thing together.
Medication
Medication may not seem like the kind of thing you can buy with cryptocurrency, but it is.
While it's not everywhere just yet, that doesn't mean you can't find some pharmacies online that sell medications to Bitcoin customers. Some folks have been able to purchase things like Viagra and Modafinil, to name a few.
It goes beyond that, though. Bitcoin even made a significant impact during the pandemic.
Progressive Care offered rapid Covid-19 testing to folks who wanted to test themselves during the pandemic but wanted to pay using their Bitcoins. There's no doubt that this isn't just a passing thing.
More of these pharmaceutical companies will likely begin to accept these payments. It's an exciting time to be a Bitcoin owner. There's no telling what other things might open up for you.
Gift Cards
Gift cards are everyone's favorite plastic card because it makes for the perfect gift.
When you don't know what to give someone, a gift card solves that problem.
Getting one means you get to spend the cash inside however you see fit, and no one knows what you want better than you.
The great thing is that companies are now offering gift cards that you can buy with your Bitcoins. There are companies like Bitpay and Bitrefill, to name a few.
These companies offer gift cards from retailers throughout the nation and world. You're going to fall in love with gift cards all over again.
Game Keys
It is another digital product you can purchase using your Bitcoins.
What you get here are game keys. People have been trading game keys for a long time now, but they were probably using things like PayPal, but now they don't have to. Folks that have Bitcoins can use those coins to purchase their game keys.
It's an exciting time to be a gamer. There's so much for you to appreciate, from in-game purchases to game streaming platforms, and now you can be a proud financial destabilizer. At the same time, you enjoy your latest gaming obsession.
Don't forget to do your due diligence, though. Don't purchase your game keys from someone you don't know well.
Your keys should always come from reputable sources. Folks need to have good reviews and all that good stuff.
Yacht
Nothing screams "rich" like a yacht, right? Yachts are the kind of thing you buy if you've reached a level of "rich" that deserves recognition.
It's the kind of thing you'd buy if you've got everything else. If you've reached that level and done so by investing in cryptocurrency, you've earned this.
You've earned it because you decided to take a significant risk on the future, and it has paid off. Sure, more people are investing now, but you did so early on, and it's time to start reaping what you've sown, which is a considerable amount.
Denison Yachting is accepting cryptocurrency at the moment. There's bound to be more in the long run, but this brand is more than enough. Their selection is exceptional. All you need to do is go and browse.
Funeral Services
Most industries will accept Bitcoin at some point, so finding a funeral home willing to take this form of payment makes sense.
It may be heartbreaking to mention, but sadly everyone will need the services of a funeral home at some point.
The good thing is that there's Crescent Tide, which is one of the first funeral homes in Americas to accept Bitcoin as payment. You can contact them to make the arrangements you feel are appropriate for you and your family.
Just like one should have a revocable living trust with a plan to pass on generational wealth, you can make sure everything is ready when the time comes.
While it's probably not something you want to think about, it's good to know you have that option.
Fast Food
Finding a fast food joint that accepts Bitcoin is still incredibly hard, but that doesn't mean it's impossible.
Currently, Mcdonald's, arguably the biggest fast food restaurant out there, is accepting Bitcoin, but it's only doing so in a few of its restaurants throughout the country.
Maybe the company is waiting to see how it goes, but if you happen to be near one that does this, you're in luck.
Remember that Bitcoin is only accepted through online orders. Quiznos is another fast food joint that seems to be moving towards accepting Bitcoin payments directly.
The company's trial run started in Denver but should expand from there. Imagine being able to purchase your favorite sandwiches without converting your Bitcoins or buying a gift card first.
Art
Traditional art investment auction houses like Christie's and Sotheby's have started accepting cryptocurrency as a payment option.
Christie's auctioned off NFTs by Beeple for $69 million. When Christie's announced that they would accept Ether as a form of payment at their auctions, it made headlines.
How To Buy Anything With Bitcoin
Although we covered several unique items you can buy with bitcoin, it is still not widely accepted. With the inclusion of crypto in retirement accounts such as Crypto IRA or Fidelity's plans to add Bitcoin to some of their 401(k) offerings, we should be moving towards greater adoption.
Come across a website or service that does not accept Bitcoin or another cryptocurrency as payment? You can still pay for anything with bitcoin by utilizing a crypto debit card. Your chosen cryptocurrency will be preloaded onto the card. The business receives fiat cash as payment while you spend crypto.
A crypto debit card works with payment processors like Mastercard and Visa to ensure that these transactions occur without the user getting involved with the currency conversion details. The Crypto debit card looks and behaves like a regular credit card from a consumer standpoint.
The most reputable Bitcoin debit cards have low costs and come with benefits such as cashback bonuses or even crypto rewards. There are also numerous types of cryptocurrencies supported, such as Bitcoin, Ethereum, Bitcoin Cash, and Litecoin. Crypto debit cards include robust security features safeguarding your money.
Best Crypto Debit Cards
Coinbase
You can spend straight from your Coinbase account with the Coinbase Visa debit card without moving funds to other bank accounts. Before completing ATM withdrawals and purchases, your cryptocurrency is converted to U.S. dollars. You can also earn rewards in Bitcoin by making everyday purchases using the Coinbase debit card.
BlockFi
The BlockFi Visa Rewards Signature Card offers a point-based reward system as its cashback mechanism. Users earn points for every transaction, which are converted at the end of the month into a crypto asset of the cardholder's choice (from among available coins).
Binance
Binance, one of the largest cryptocurrency exchanges, also provides Crypto Visa debit cards. Perhaps the most appealing aspect of the Binance Visa is that cardholders may receive up to 8% cashback on their purchases. The reward is available in a Binance Coin (BNB). BNB is one of the top 10 coins by market cap and offers a discount on trading fees on the Binance platform.
Due to filing and regulatory issues, residents of the U.S. are no longer eligible for the Binance Visa card, although you can still trade on the Binance exchange.
Debit Card
Pros
Cons
Coinbase
Supports multiple cryptocurrencies
4% Cashback
2.5% cryptocurrency liquidation fee
BlockFi
1.5% Cashback
No Foreign transaction fee
Only Bitcoin
Binance
8% cashback
Cashback in BNB token
Best Crypto Debit Cards
Since features and rates offered are continuously changing, refer to respective company website for the latest information and promotional offerings of Crypto debit cards.
Why Buying With Bitcoin Is Not A Good Idea
The IRS treats cryptocurrency as "property" for tax purposes. Each time you use your card to buy and sell cryptocurrency, you are treated as having sold property in a taxable transaction.
Reporting each transaction to calculate capital gains and losses at tax time will be a nightmare.
Yes, it is fun to know what you can buy with Bitcoin, but everyday purchases with Bitcoin are not practical yet. Congress is working on legislation exempting smaller transactions, but at this point, every transaction needs to be reported to the IRS.
The Bipartisan Legislation to Expand Use of Virtual Currency would "create a workable structure for taxing purchases made with virtual currency, also known as cryptocurrency, further strengthening the legitimacy of virtual currency in our digital economy. 
The Virtual Currency Tax Fairness Act would exempt personal transactions made with virtual currency when the gains are $200 or less."
With the bill's passage, more companies will open their doors to accepting bitcoin and other virtual currencies.
Final Thoughts on What Can You Buy With Bitcoin
Now, you know a few things you can buy with your Bitcoins, but there's bound to be more. Go on the hunt. It's going to be worth the trouble, and keep your ear to the ground because more companies will open their doors to you. Everyday there are several events bringing crypto mainstream.
You can always use a crypto debit card to almost pay for any goods or services using Bitcoin. Legislation to simplify taxing purchases made with virtual currency should help.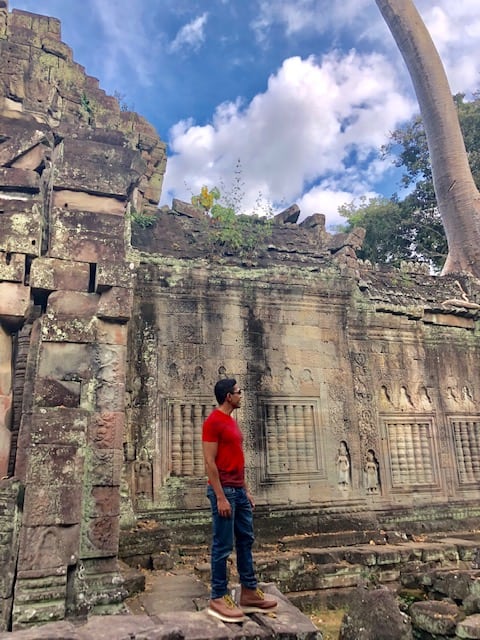 John Dealbreuin came from a third world country to the US with only $1,000 not knowing anyone; guided by an immigrant dream. In 12 years, he achieved his retirement number.
He started Financial Freedom Countdown to help everyone think differently about their financial challenges and live their best lives. John resides in the San Francisco Bay Area enjoying nature trails and weight training.
Here are his recommended tools
M1 Finance: John compared M1 Finance against Vanguard, Schwab, Fidelity, Wealthfront and Betterment to find the perfect investment platform. He uses it due to zero fees, very low minimums, automated investment with automatic rebalancing. The pre-built asset allocations and fractional shares helps one get started right away.
Personal Capital: This is a free tool John uses to track his net worth on a regular basis and as a retirement planner. It also alerts him wrt hidden fees and has a budget tracker included.
Streitwise is available for accredited and non-accredited investors. They have one of the lowest fees and high "skin in the game," with over $5M of capital invested by founders in the deals. It is also open to foreign/non-USA investor. Minimum investment is $5,000.
Platforms like Yieldstreet provide investment options in art, legal, structured notes, venture capital, etc. They also have fixed-income portfolios spread across multiple asset classes with a single investment with low minimums of $10,000.