Distressed Real Estate Investing: How to Get Started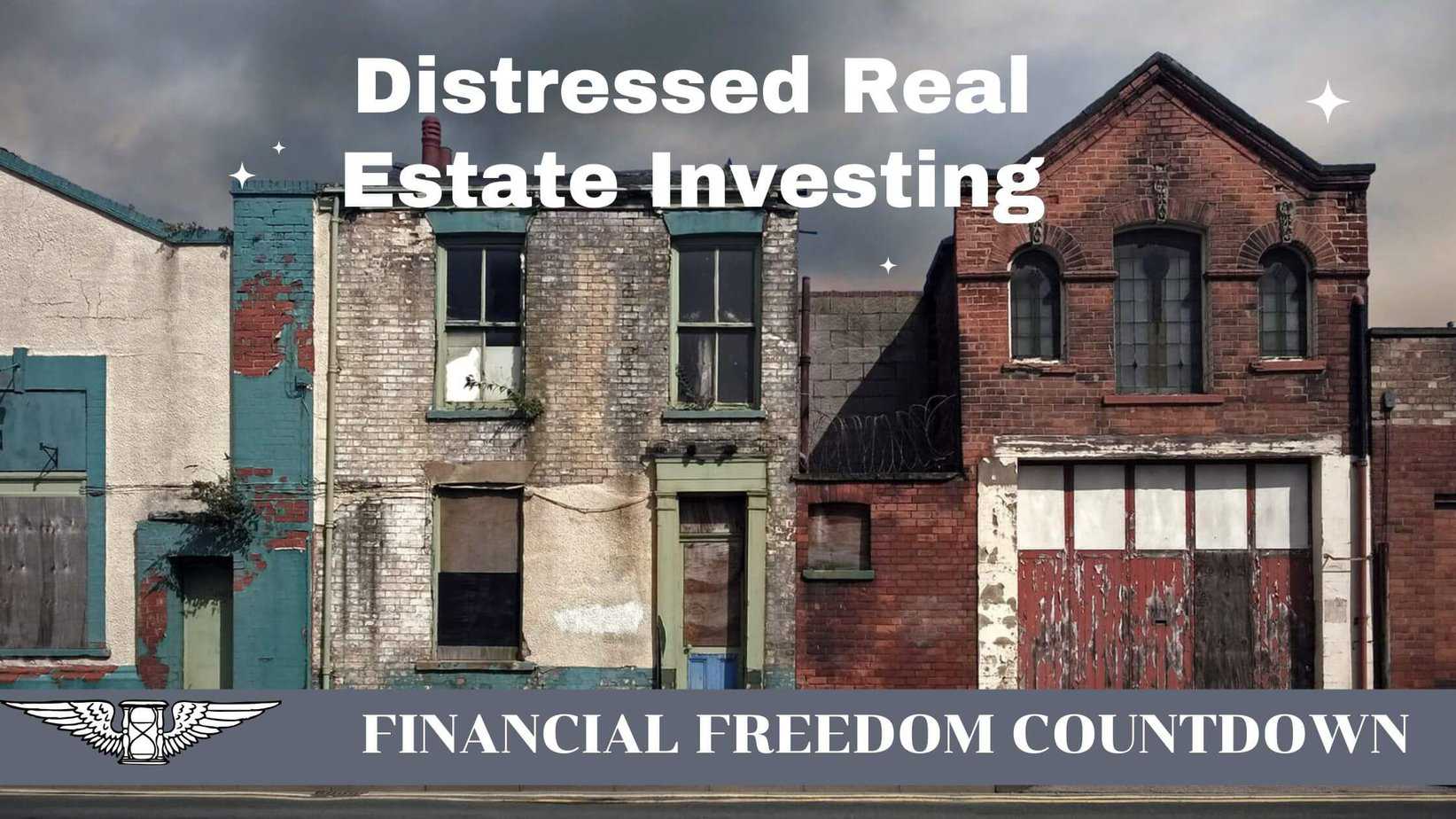 Most property owners are interested in buying low and selling high in real estate investing. Distressed real estate investing may provide an excellent opportunity for investors to purchase properties at a substantial discount.
However, the risk involved with buying distressed properties is massive. There are nearly endless ways that buying distressed properties can go wrong, including spending far more on property repairs than necessary – or worse, losing control of the property.
So, what exactly is distressed real estate? How can you maximize your opportunity while minimizing your risk? Let's take a look.
What Is Distressed Real Estate Investing
A distressed property means that the property owner is in financial distress and has fallen behind on the mortgage payments or tax bills. 
The owner may be going through the foreclosure or pre-foreclosure process due to an inability to pay for the property. The owners may look to sell their property as fast as possible. 
Alternatively, a bank or financial institution may have taken possession of a property after it foreclosed. That bank may be looking to unload the property – even as is and even at a steep discount.
It is important to remember that buying distressed homes or other properties differs significantly from purchasing a regular home, even an investment property.
1) You will be unable to get a conventical loan for the purchase and will have to rely on your own funds or resort to creative financing strategies such as a hard money loan.
2) Depending on where a house is in the foreclosure process, you may have to do battle with other credit holders, fight off other potential investors, and ensure you can make the necessary repairs to the distressed properties in question that will enable you to make the properties habitable and eventually market those properties and turn a profit.
Distressed properties come in many forms:
Foreclosures
Foreclosures, in which the owner cannot make payments, and the lender begins repossessing the home. Foreclosure can take months or years since the bank might not want the property on its books. They could sell foreclosed properties in an auction at a steep discount enabling you to advantage of distressed property sales.
Real Estate-Owned Properties
When a bank repossesses a property and cannot sell it immediately in an auction, it is known as bank-owned, or Real-estate owned (REO) property and is listed on the bank's balance sheet. Banks are keen to sell properties swiftly and reasonably priced because it's costly to maintain and manage vacant properties.
In such instances, the bank may drop the price dramatically, giving real estate investors or agents a chance to buy a property at a highly affordable price.
Short Sale
A short sale occurs when someone owes more on their mortgage than the value of a house. A cash-out refinancing followed by a drastic fall in the real estate market price often results in an "underwater" mortgage.
Short sales occur when a homeowner facing financial hardship agrees with their lending institution to sell their property at a reduced price. This benefits both parties by providing an alternative to foreclosure and allowing the lender to recover some losses. Again, short sales can represent significant opportunities for a savvy real estate investor.
How To Find Distressed Properties
One of the most significant challenges with distressed real estate investing is finding distressed properties.
You have several options for buying distressed properties. Some involve more investment and risk than others.
Abandoned & Vacant Homes
Abandoned properties are properties that have been vacated and abandoned by their homeowners. To identify abandoned properties, drive or walk around your neighborhood and look for signs of abandonment.
You may notice abandoned properties with issues such as overgrown weeds, broken windows, or accumulated mail and garbage. If you come across an abandoned property, you can try to find the owner and their mailing address from county records. There might be a chance to negotiate a seller financing deal due to the property being abandoned. 
If you do not have time to search properties yourself, you can also outsource this task, and the process is known as "bird-dogging," where you can pay per lead.
Tired Landlords
You can search for properties in your desired location that either have "for sale by owner" signs or appear in poor condition.
Rental properties with frequent price drops or still looking for tenants after 30 days can be potential leads for tired landlords willing to sell. 
Often novice investors do not know how to analyze a rental property and find out they are losing money when unexpected repairs or property taxes are due. Others may have yet to learn the basics of landlording and are overwhelmed.
Loan Delinquency
A notice of default (NOD) is a public notice that a borrower is late on their mortgage payments and is the first step in the foreclosure process, also known as pre-foreclosure. The lender typically files the Notice of Sale (NOS) after 90 days of delinquent mortgage payments with the local county courthouse, which marks the beginning of the foreclosure process.
Searching the county records for NOD is an excellent way to identify distressed properties.
Tax Delinquency
The county tax assessor's website is available to the public and can assist you in finding homeowners who are in pre-foreclosure, such as those who have yet to pay their property taxes.
Financial Distress
Job loss, divorce, and bankruptcy are the three most common reasons for financial distress. A federal law called the WARN Act requires a 60-day notice to affected employees and the state before conducting a mass layoff. The California database is available online for searches.
Divorce and bankruptcy filings are recorded on the county website. Developing a working relationship with prominent bankruptcy and divorce attorneys can ensure a win-win situation for their clients and your real estate purchases.
Probate Sale
In a probate state like California, an executor sells the property through the probate court when the homeowner passes away without a trust. A cashier's check is usually required to buy probate properties, which are also sometimes listed on the MLS.
County public records of death, obituaries, funeral homes, and probate attorneys can provide leads on possible probate sales of distressed homes.
On a related note, ensure that you have a revocable living trust for all your assets to avoid the hassles of the probate court and the state further dipping into your estate after your death.
Trust & Will provides state-specific trusts for the protection and transfer of your most important financial assets. You can also nominate legal guardians for your children to make sure they are looked after by someone you know and trust, in case something happens to you.
Auctions
Investors from different parts of the country can purchase distressed properties at auctions.
Before purchasing, it is vital to confirm if inspections are permitted and inquire about the home's foreclosure status. Usually, the properties at auction are sold without inspection, making it harder to estimate the rehab budget needed.
Real Estate-Owned Property and Bank Listings
When banks take over a property due to loan default, they usually try to sell it to remove it from their balance sheets. These properties, known as bank-owned or real estate-owned, may be sold at a lower price. They typically offer the opportunity for inspections and do not hold buyers responsible for tax liens or eviction of occupants.
You can check different banks' websites or online portals to purchase distressed property such as bank-owned or REO property. Also, develop relations with your local bank manager, who can alert you of bank listings.
HUD Homes
The Dollar Homes initiative by HUD enables local governments to provide affordable housing options for low to moderate-income families. Under this initiative, qualified HUD-owned single-family homes acquired due to foreclosure can be purchased by these families for $1.
You will need a licensed broker to bid on the property.
MLS Listing
An MLS is a tool that operates on a state level but provides a detailed overview of the properties' status for research purposes. Your real estate agent can filter properties on the MLS by either REO or short sale status. If a property is listed for more than 90 days, the seller is eager to sell it.
How Do You Target Distressed Properties
If you are going to buy a distressed property, there are a few critical factors that you must keep in mind.
Define Your Distressed Property Niche
Remember, "distressed property" is an umbrella term. The house may be at the start of the foreclosure process, or the owner could be in the middle of a divorce. Decide which market niche you would prefer to focus on. A lot of the deal flow for buying a distressed property is through relationships. So it would help to concentrate your efforts, at least when you are getting started.
Circumstances can change based on the answer to this question and whether or not you are talking about buying a distressed home or a distressed office property.
Build Your Team
Second, as noted above, a series of complications can arise when buying distressed properties. This means you must assemble a team with experience purchasing distressed properties and understanding the challenges these properties can pose. 
If you want to find distressed properties, you will need the following individuals as part of your team:
Real estate agents who have experience in this area
Accounting and banking experts who have worked in real estate
Tax experts who understand the potential tax implications of making these types of investments
Contractors who can provide rough estimates without inspecting the properties
You will want to build relationships with local banks, financial institutions, or mortgage brokers. Doing so can ensure you can get a lead on potential distressed sales. If you can build a positive relationship with these individuals, they may help you find distressed properties before anyone else does.
Buying these properties is often simply a matter of beating anyone else to the punch; hence, these relationships can be crucial. 
Secure Immediate Funding Sources
Keep in mind that finding distressed properties and distressed homes is not always going to be the most straightforward task. Distressed property websites, checking out filings at a local courthouse, and relationships with real estate experts can help you find these properties, but good distressed properties often sell very quickly.
Do not expect a bank or government agency to fund your distressed house purchase.
You will want to be prepared to move fast to ensure you can take advantage of the distressed property sale. If you do not have the money available, consider partnering up with someone or utilizing creative financing strategies.
Consider Refinancing
Finally, you will want to do as much pre-work as possible. Since many distressed properties move fast, you will want to close the purchase and consider refinancing after the property is in livable condition and brought to code.
You should be pre-approved for a mortgage and have a relationship worked out with a lender to access refinancing.
In some cases, supplemental education or licensing – like getting a real estate license – can cut out red tape, make the process quicker, and ensure you can beat other investors to the market. 
What Are the Risks of Buying Distressed Property
As many investors want to get into this area and find a good deal, you need to understand that there are real risks to engaging in these types of home sales, particularly in today's market. Fortunately, with the proper prep work, you can reduce these risks and find yourself in an excellent position to get a great deal.
Lots of Work Involved
Many of these homes are in poor condition or may be classified as a fixer-upper. Broken windows and inadequate maintenance are relatively common when buying distressed properties.
Your challenge is to be prepared to manage these risks and ensure that you factor in the cost of buying these homes into your finances. 
In many cases, it is better to overbudget how much it may cost to repair a home rather than be surprised.
Indeed, many investors who fail at buying distressed properties forget how expensive home repairs can be. 
Delays in Closing
Next, you must be prepared to deal with actual purchasing delays. Delays in how long it takes to complete the sale of these properties are relatively common, and it often takes extensive time before you can gain access to the house in question.
A foreclosed property may be complicated to access if you are talking about trying to negotiate with a bank or financial institution that is outside your area. If they don't have a local property manager, it could take ages before you can even get into the property to conduct a proper inspection. 
Risk of Overpaying
You also have to make sure that you don't overpay. To that end, you'll have to do everything you can to get an honest assessment of the home's market value, even if it means delaying the purchase price and potentially losing a home to another bidder.
This can be particularly problematic at a real estate auction when tempers run high and people try to outbid each other. Remember to use financial common sense, not emotion, when bidding in such situations.
Also, since the distressed properties sold at auctions are generally unavailable for inspection, you have to estimate the rehab budget without much information.
Title Issues
Unlike buying a rental property or starter home, the title history is not readily available. Between the unpaid mortgage, property taxes, mechanics lien, and HOA dues, there could be several claims on the property after you buy.
Also, obtaining title insurance when buying foreclosed property from a bank or auction can be difficult. Research these property details beforehand if possible.
How To Mitigate Risks When Buying a Distressed Property
Buying and finding distressed properties can be difficult, particularly in a challenging real estate market. Fortunately, you can take steps to minimize your risk and ensure that you are protecting yourself to the best extent possible and positioning your finances for long-term success.
Don't Skip the Due diligence
First, do your homework. Get a full appraisal, inspect the home, and do your due diligence to ensure that you are paying a fair price – or that a home is even worth it. 
This can be particularly important when buying an as-is property, meaning that you are taking the property precisely as it is and have no other recourse if there is a problem.
Rely on Your Network
Next, build a solid network. Buying distressed properties and finding distressed homes means more than just judging home prices. You will also have to ensure you have access to the capital needed to buy a home, have the insurance products to cover all possible emergencies, and know when to walk away.
More than one person is needed to manage a distressed property purchase. If you will make a regular habit of buying these properties, ensure you know what it takes.
Build Contingencies
Finally, plan for every eventuality. A distressed property can go wrong in dozens of different ways. You may find more problems than you initially bargained for. You may discover that your home has some restrictive covenant that prevents you from renting or selling it in certain areas. 
It may prove impossible to rent, or you may discover that your ROI is far from what you thought it would be. You need to ensure that you never lose on any distressed property purchase, and the best way to ensure that you are protecting your nest egg is to plan, plan, plan. 
Should You Invest in Distressed Property
Buying distressed properties can be a great way of getting a fantastic deal on a property.
For buyers, purchasing distressed properties can often mean getting a great deal on a property worth much more than what they paid. For sellers, selling a distressed property can help them avoid foreclosure and its negative impact on their credit score.
Most distressed properties are not livable and are available at a discount. By rehabbing these properties, you can increase the resale value and, consequently, your average net worth.
Contrast with value-added properties, which sell at market rate, and you need to do additional enhancements to increase the sale price.
Newspaper listings and publicly accessible property databases often list when properties are distressed or entering foreclosure, giving you – and others – the opportunity to swoop in and make a deal.
If you want to buy distressed properties, your best bet is to build close relationships with a real estate agent with experience. They would be connected with bank managers, divorce attorneys, bankruptcy lawyers, and others involved in the pre-foreclosure process.
However, as should now be abundantly clear, buying distressed properties or a foreclosed home can be challenging. It requires time, expertise, and experience to get it right; even those factors may not prevent you from being on the wrong end of a deal. Ultimately, you must decide if the risk of buying distressed properties is worth the reward.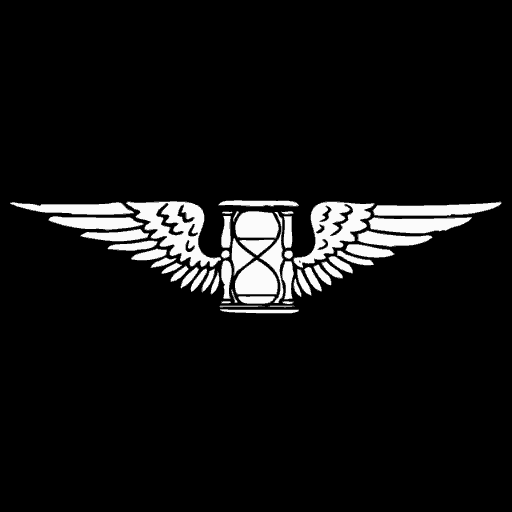 John Dealbreuin came from a third world country to the US with only $1,000 not knowing anyone; guided by an immigrant dream. In 12 years, he achieved his retirement number.
He started Financial Freedom Countdown to help everyone think differently about their financial challenges and live their best lives. John resides in the San Francisco Bay Area enjoying nature trails and weight training.
Here are his recommended tools
M1 Finance: John compared M1 Finance against Vanguard, Schwab, Fidelity, Wealthfront and Betterment to find the perfect investment platform. He uses it due to zero fees, very low minimums, automated investment with automatic rebalancing. The pre-built asset allocations and fractional shares helps one get started right away.
Personal Capital: This is a free tool John uses to track his net worth on a regular basis and as a retirement planner. It also alerts him wrt hidden fees and has a budget tracker included.
Streitwise is available for accredited and non-accredited investors. They have one of the lowest fees and high "skin in the game," with over $5M of capital invested by founders in the deals. It is also open to foreign/non-USA investor. Minimum investment is $5,000.
Platforms like Yieldstreet provide investment options in art, legal, structured notes, venture capital, etc. They also have fixed-income portfolios spread across multiple asset classes with a single investment with low minimums of $10,000.