Landlording Basics To Succeed as a First Time Landlords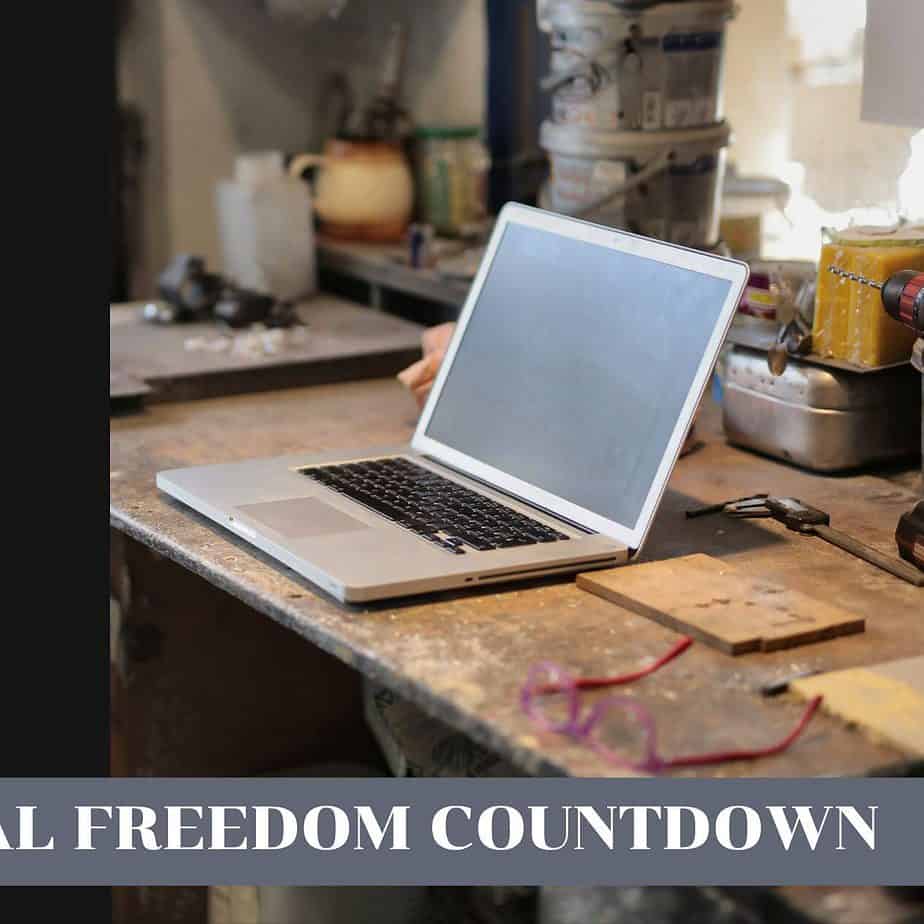 Owning a piece of real estate can significantly boost your financial portfolio. When done right, it can provide a steady stream of passive income, give you access to an appreciating asset, and create certain tax write-offs for your financial future. However, that's not to say that owning a home and renting it out is easy. Many ways being a landlord can go wrong, particularly if you have a bad tenant, don't take care of the asset, or are ill-prepared in any other way.
So, how can you be the best landlord possible? What can you do to maximize your chances of financial success? Here are some tips and information on how to get the most out of your rental property.
What Do I Need To Do Before I Buy a Property for Renting?
Adhering to landlording basics requires you to consider a few basics before buying a rental property and advertising it to tenants. Some considerations include the following:
Location, Location, Location
Do a comprehensive overview of where you want to buy a property. It includes knowing the neighborhood and the potential pitfalls and benefits of the area where you are looking to invest property. This will make it easier for you to understand the local rental market and the advantages or pitfalls to property owners and better grasp potential financing issues, like property taxes.
Create a Cash Flow Model
Create a cash flow model based on the estimated costs and rents. Learn how to evaluate a rental property based on your selected location.
Some cities and states are not great for real estate investing since it is hard to meet the 1% rule.
Only some people can live in the best states for real estate investing. Consider if long-distance investing is an option, especially if you live in expensive California, Hawaii, or New York areas. Turnkey properties are suitable for out-of-state investors.
Roofstock is an online marketplace for tenant-occupied single-family homes—many of which are pre-inspected, come with a tenant in place, and are generating cash flow. Some even offer vacancy protection or a 30-day money-back guarantee.
Financing
Begin to determine how you will finance the purchase of your investment property. Investors have many property funding options, including creative real estate financing. In most cases, you will have to take out a bank loan for either a 15 or 30-year mortgage. You can also cash out refinance another property, such as your primary home.
Legal Documents
Do your homework into all of the legalize necessary to become a landlord. There will be numerous federal, state, and local landlord-tenant laws that you will need to understand fully, and violating these laws can cost you financially or land you in real legal trouble. As such, it may be worth consulting with an attorney to determine what regulations you must adhere to, what you can and can't do as a landlord, and how to best structure any legal entity regarding collecting rent.
Prepare a rental application. There are applications already in existence that you can alter to fit your needs. Regardless, you should run this rental application past an experienced attorney. It can ensure that the application you are using complies with all relevant laws. It can also ensure that you have all the critical information.
Understand what your responsibilities will be. Becoming a landlord and managing a residential rental property is highly time-consuming and challenging. You must ensure that you get high-quality tenants, maintain your rental property, adhere to all fair housing laws, and manage back-office operations.
Like your personal finance, you need to develop a budget that adequately monitors your income and expenses for the rental property. This budget will allow you to determine your rental price and ultimately impact your lease agreement. You'll also have to develop a robust understanding of when you expect your tenant to pay rent and what is the tenant's responsibility versus yours.
What About Using a Property Management Company?
If you are interested in generating income from a property but aren't interested in the day-to-day management of a property, a property management firm may be appropriate for you. A property management company can be hugely beneficial in helping you manage various aspects of your investment property.
They can help you collect rent payments, manage security deposits, execute lease agreements, and more. Property management organizations can also provide a slew of services related to managing tenants, dealing with unpaid rent, and repairing a property.
Of course, none of these services are free. Using a property management firm is expensive and will lessen the total profit from owning residential properties. Typical rates for property management are the first month's rent and 10% of monthly rental income.
As such, you'll have to determine if this financial investment suits you. There is usually no shortage of individual property managers or property management companies that can give you a price quote, offer an array of services, and help you determine if it is a worthy investment.
How Can I Get the Best Tenant Possible?
Getting good tenants is vitally essential to your success as a landlord. After all, you can only draw solid rental income if you have a tenant who is willing and able to pay you on a regular basis. A troublesome tenant can cause you non-stop grief by being late in their payments, harassing your property manager, and potentially destroying your property. They can also lead to costly disputes that can turn what should be an income-generating asset into a significant expense.
Fortunately, there are steps that all landlords – even new landlords – can take to mitigate potential concerns and find tenants that will be good ones. This includes:
Define what a good tenant looks like
Remember, as long as you respect the federal, state, and local laws, you can conduct background checks, ask questions, and review relevant history on an application before deciding on potential tenants. This gives you a wide range of flexibility.
A good tenant will have a solid credit history, no eviction records, steady employment (or steady income), and the ability to pass a background check that you conduct. Many landlords have an idea of what an ideal tenant already looks like. This makes it easier to decide where to advertise your vacancy and what you are looking for.
In theory, an ideal tenant has excellent credit scores of over 800, fantastic references from prior landlords, and a recession-proof job. In practice, such fiscally responsible individuals would either own their own house or would always be considering the perfect time to buy a home.
Be realistic in developing your tenant criteria since the longer the house is vacant, you are losing money especially if you have used expensive hard money loans for financing.
Know what you can ask
That being said, there are always landlord-tenant laws that you have to consider before renting your property, advertising a vacancy, or conducting any research. There will always be landlord-tenant laws that are not optional: You must respect them to acquire a tenant and stay out of legal trouble.
Relevant federal laws include the fair housing act (FHA). There are also state and local laws that prevent additional forms of discrimination.
Finally, local laws may govern what you can ask and what you can look into. This landlord-tenant law may limit what you can ask, what history you can look into, and what research you can conduct with a tenant.
Make necessary upgrades
Acquiring high-quality new tenants is simply about making the necessary repairs and improvements to increase your property's marketability. If there is significant damage, making repairs is not optional.
You can inventory your property to see what you absolutely must upgrade. Will new painting help? Are there lead-based paint hazards that require mitigation? Are there repairs that are not vital but could benefit the marketability of your property or your ability to collect rent? What other items need repair that would fall into the landlord's responsibility?
Also, be honest about the type of tenants you would attract based on your property's neighborhood. Savvy real estate investors know that a Class C property would never attract Class A tenants, even if you upgrade the property with granite countertops or stainless steel appliances. It would be best if you upgraded properties based on what works in your area based on the tenant class.
Of course, you should pursue value-added real estate projects that function as monthly income investments, not vanity upgrades.
Advertise and promote the property
The amount of advertising you may need to do to promote a property's availability is dependent on the local housing market and the job growth in the area. However, you may still want to ensure that you get high-quality tenants who can treat your property right and meet your financial expectations.
You can always start with your network, including personal social media. Making social media posts is a great way of getting the high-quality tenant you are looking for, and you may find a friend who can move in.
Short of that, there are always other options, including using local social media groups – like those in social networks like Facebook and Next Door. Craigslist and other broader groups also remain viable options.
You can also start a website and provide a professional look to your rental properties. You can even list your essential screening criteria, collect tenant leads and book viewing appointments in an organized manner.
In these advertisements, be upfront and honest. Lay out where your property is, what it contains, and what tenants who move in can expect. Let them know a potential move-in date, what sort of security deposit will be required, and what kind of references may be required.
Doing so can help set the stage for the beginning of an excellent landlord-tenant relationship and make sure that property owners know what they are getting into. This can help to protect your property investment.
Conduct a background check
Background checks are critical to any successful landlord-tenant relationship. They are not optional for your purposes, as it is only through a background check that you can get the kind of information you need to determine if your potential tenant will be a good fit for your property.
There are numerous background check systems that you can use to conduct this check. Furthermore, these systems are careful enough to understand what can and cannot be looked at when making rental determinations. Factors you can use include the ability to pay, previous financial history, eviction records, or criminal records. 
You cannot use certain factors – like race and religion – when making these determinations. Many local and state governments also have explicit prohibitions against using sexual orientation and familial or marital status.
Set expectations
One of the most critical things you can do to prevent bad tenants is to set solid expectations and make sure that you build a good relationship with your tenants. Be clear in your rental agreement about what is expected from them. It includes doing the following:
Set a reasonable security deposit requirement (one month's rent is an absolute minimum).
Be clear about how rent collection will work. Let the tenants know what grace period you offer and when late fees or fines may kick in. Make sure to let them know if you accept checks, cash, or money order.
If it's easier, set up an electronic-based system that automatically collects the rent. Doing this with a new tenant can help you avoid legal issues.
Let them know when you need access to a property, and ensure that you always have that access for emergencies. Always alert them when you need to access the property, and give them as much notice as possible. While the property is yours, you'll want to respect your tenant's privacy as much as possible.
First-time landlords are often worried about the tenant screening and management process. RentRedi is landlord-tenant software that makes it easy for landlords to manage their properties. RentRedi enables landlords to list properties, screen tenants with TransUnion-certified background checks, receive mobile-submitted rent, and manage maintenance requests.
Who Else Will I Need To Work With Me Regarding Property Rentals?
One of the most important things you can do when leasing a new property is to build a network of people and organizations that can help you create a robust system. It allows you to create a support network that can give you access to the professional help you may need to manage your property and ensure your financial interests are protected.
Many professional organizations can assist you in this regard. The list includes:
Property Manager
Some people can manage a property themselves. Property manager duties include collecting rent, making necessary repairs, and periodically checking in on tenants. 
In other cases, that isn't possible for reasons of time or distance. If this is the case, consider hiring a property manager to assist you in managing the property and dealing with potential tenant concerns.
Property Management Firm
Property management firms are professional organizations with a more structured approach than property managers. These groups can manage top-to-bottom landlord-tenant relationships, handling all aspects of rentals, including getting new tenants, screening applicants, making repairs, and addressing any problems. 
Of course, a property management firm is costly and may cost you a good amount of the passive income you were hoping to generate from a property. As such, do a good amount of research before hiring any firm.
Legal Assistance
Unfortunately, evictions and legal disputes are commonplace when renting a property. As such, you will want to ensure that you have a lawyer on retainer that can help you address any legal issues resulting from your rental. Furthermore, an attorney can help you manage contracts and create screening processes that comply with all local, state, and federal laws.
Accounting and Financial
Owning and buying properties can result in many significant financial and taxing issues. As such, you'll want to ensure that you structure your assets appropriately. A financial expert can help you create economic systems that maximize your profit and protect you financially.
Banking
If you want to expand your real estate holdings or make significant repairs, you may need access to financial capital that you would not otherwise have. As such, you'll have to look into taking out loans or exploring your financial options. 
You can leverage existing property to gain access to the capital necessary to make these repairs. Still, you'll want to do so in the least expensive way possible. Fortunately, banking professionals can provide you with the relevant guidance necessary to help you maximize your profit.
Once you have enough experience, you may not need banks since you can directly raise capital for real estate from individuals meeting accredited investor qualifications.
What Is the Landlord's Responsibility, and What Are the Tenants?
This is a critical question within the landlord-tenant space. After all, the last thing you want to do is create expectations that are either overburdensome or will inadvertently violate some law.
Generally speaking, there is some wiggle room. Furthermore, a clear contract can set expectations about what a landlord is responsible for and what a tenant may have to manage. As such, you should consult an experienced lawyer to determine what you can and cannot require of a tenant.
From there, you'll need to examine market conditions and determine what the market is willing to bear.
Yes, you may be able to require your tenants to pay all utilities, but installing separate utility meters for every unit in a multifamily can be very expensive. For example, if you pay garbage fees, does that increase the marketability of your property? Can you make adjustments to your rent accordingly? Will that make it easier for you to attract the right tenant?
You should clarify that you expect tenants to pay for any damages to your property, and you should set out any financial penalties in your contract. It tells your tenants that you take these issues seriously and protects you from some real estate investment risks. It also removes any questions about how you will react if there is an issue.\
How To Become A Landlord
As you can see, owning a rental property can take time and effort. You need to do a lot of work to ensure that your rental properties are managed the right way, and there are many financial considerations you have to keep in mind. Fortunately, as you are undoubtedly aware, there is unquestionably a path to profitability and generational wealth with this property investment.
The advantages of real estate, such as leverage and tax advantages, make it one of the best income-producing assets. Ensure you learn about all the pros and cons including experiences of landlords documented in some of the best books on real estate investing.
Do your homework before becoming a property owner, and ensure you understand the financial and legal considerations behind being this type of property owner. Once you handle that, you will be well on your way to success with investment properties and be well-positioned for your financial independence.
Even if you decide you do not want to be a landlord and instead go the real estate crowdfunding route, you now have a good picture of the work involved in residential real estate. Most of the basics we covered should be the same ones you use to decide on investments in platforms of PeerStreet, EquityMultiple, CrowdStreet, or the eREIT structure of Fundrise and Streitwise.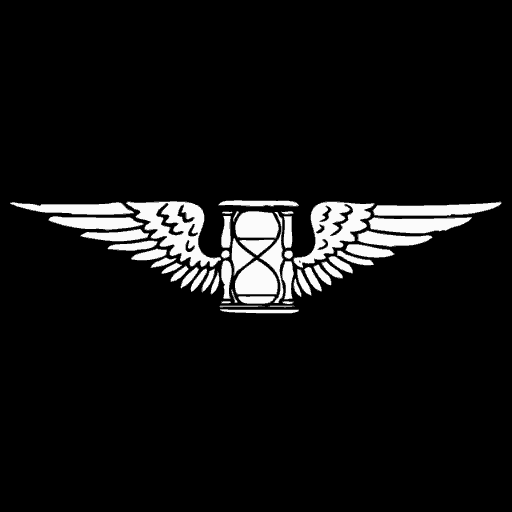 John Dealbreuin came from a third world country to the US with only $1,000 not knowing anyone; guided by an immigrant dream. In 12 years, he achieved his retirement number.
He started Financial Freedom Countdown to help everyone think differently about their financial challenges and live their best lives. John resides in the San Francisco Bay Area enjoying nature trails and weight training.
Here are his recommended tools
M1 Finance: John compared M1 Finance against Vanguard, Schwab, Fidelity, Wealthfront and Betterment to find the perfect investment platform. He uses it due to zero fees, very low minimums, automated investment with automatic rebalancing. The pre-built asset allocations and fractional shares helps one get started right away.
Personal Capital: This is a free tool John uses to track his net worth on a regular basis and as a retirement planner. It also alerts him wrt hidden fees and has a budget tracker included.
Streitwise is available for accredited and non-accredited investors. They have one of the lowest fees and high "skin in the game," with over $5M of capital invested by founders in the deals. It is also open to foreign/non-USA investor. Minimum investment is $5,000.
Platforms like Yieldstreet provide investment options in art, legal, structured notes, venture capital, etc. They also have fixed-income portfolios spread across multiple asset classes with a single investment with low minimums of $10,000.