17 Ways To Get Free Cryptocurrency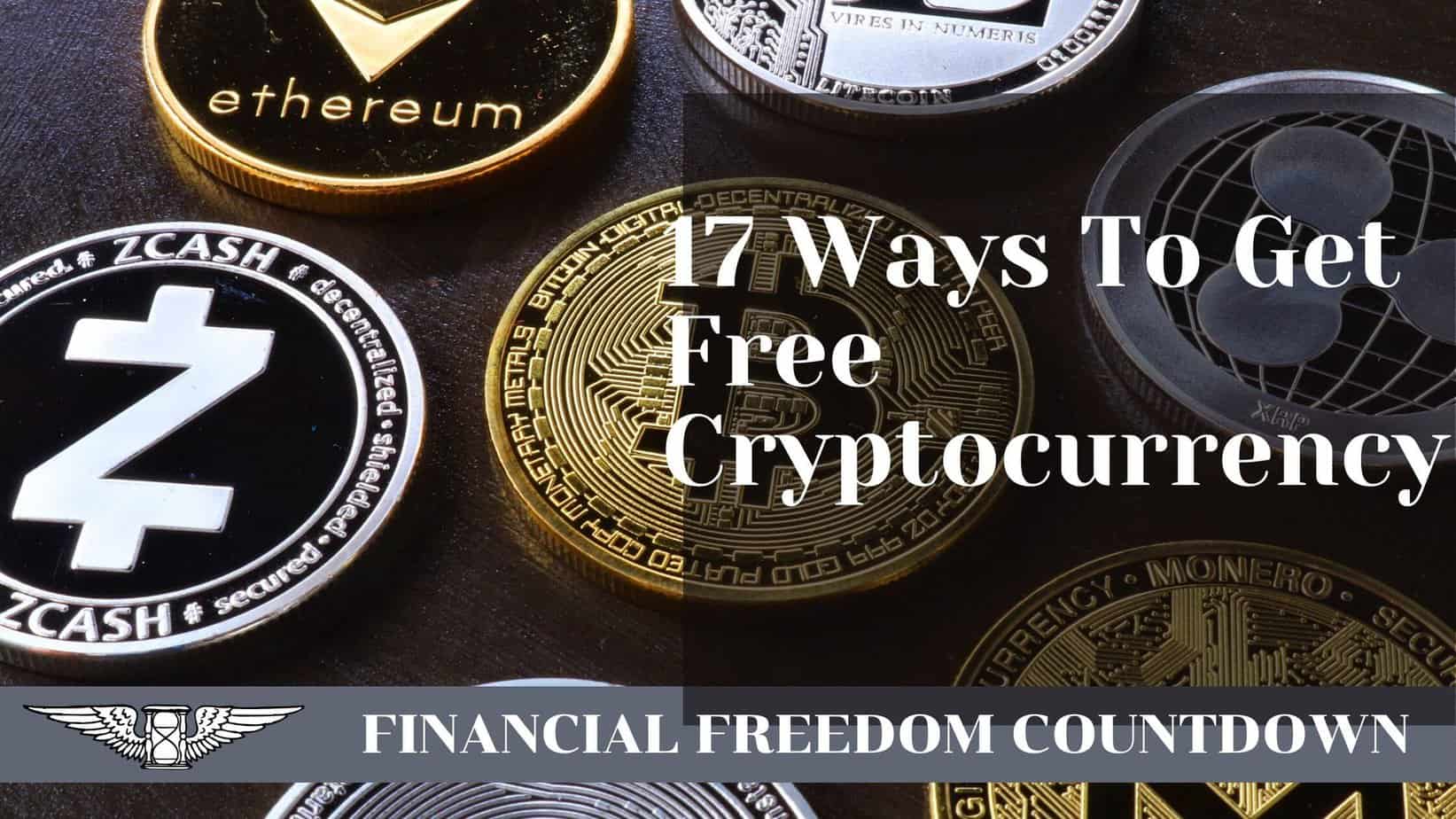 The recent geopolitical events in 2022 have brought crypto mainstream. There are now several everyday services and products you can buy with bitcoin.
With the advent of Crypto IRA, individuals with an asset location strategy are also dedicating retirement money for future tax-free growth.
Cryptocurrencies have always been volatile and recently dropped like every other income producing asset in anticipation of an upcoming recession. For this reason, people are afraid to risk any of their money, despite past stories of huge gains by investing in cryptocurrency.
And to buy some of the most popular cryptocurrencies today would cost quite a bit of money. Bitcoin is currently at $28,694 for one Bitcoin, and Ethereum is $1,733 per token.
 Many of us have wanted to own cryptocurrency but never felt like spending our hard-earned money to buy crypto. There are incredible stories of early adopters who bought Bitcoin for only a couple of dollars. Now that would have been worth millions. Is earning free cryptocurrency a way to get started in the crypto market?
How To Earn Free Cryptocurrency
There are ways to earn crypto, but you have to be careful. There are legitimate ways to get free crypto, but some are scams. If they ask for money in return, it is best to avoid those. If you wanted to buy cryptocurrency, you would go to a cryptocurrency exchange and buy it there in the first place.
Stay away from any website that asks for login credentials or any private keys to a digital wallet. Today, the most common scams are initial coin offerings (ICOs) and NFTs. If it sounds too good to be true, the old saying applies to free cryptocurrency offers. Some of the most common methods to earn free cryptocurrency include:
Playing online games
Taking surveys
Referral bonuses
Watch videos
Signing up at a website
Staking
Read or write articles
Take an educational course
Searching the internet using specific browsers
Help with crypto mining
Earn crypto interest
Get Free Cryptocurrency by Signing Up With an Exchange
If you join up as a customer with several crypto exchanges, they will give you free crypto for account opening. The good news is that if you're looking to earn free coins, this is one of the safest options. And most exchanges provide a free crypto wallet as well.
Some of the exchanges offering free crypto as a signup bonus include the following:
Coinbase (currently has a $5 Bitcoin reward for opening an account)
Celsius
Gemini
Crypto.com
Exchanges may periodically introduce discounts or time-sensitive bonuses, so keep an eye out for those. You get deals for trading crypto in a specified period. Or they are based on referring more friends and introducing them to the cryptocurrency market.
Free Cryptocurrency for Learning
Getting paid to learn about crypto is one of the best ways to earn free cryptocurrency.
Coinbase is one of the largest cryptocurrency exchanges in the world, and its stock trades publicly on the Nasdaq exchange (COIN). They have over 100 million clients for crypto trading.
At Coinbase cryptocurrency exchange, members can earn free crypto while learning various crypto topics. Watch a short video, complete a quiz and earn coins.
As you learn, they will pay you in various cryptocurrencies that include:
Clover Finance (CLV) pays $3 CLV
Compound (COMP) earns users $9 COMP
AMP (AMP) will make you $3 AMP
Stellar Lumens (XLM) earns you $10 XLM
The Graph GRT earns you $4 GRT
Mina (MINA) gets you $3 MINA
And many more courses
CoinMarketCap has a similar program to learn and earn crypto.
As of 2022, there are over 18,000 different cryptocurrencies. Bitcoin, Ethereum, and Bitcoin Cash are well-known. And thousands are not very popular yet.
The keyword is yet because, with cryptocurrencies, you never know what the future will bring. These courses are almost like getting free investment advice on certain coins and earning free cryptocurrency.
Browse the Web and Get Free Cryptocurrency
Are you looking for a cryptocurrency that pays you while surfing the web?
The Brave browser could be right for you. You'll get the Basic Attention Token (BAT) virtual currency by using the browser as long as one has the Brave Rewards program turned on.
Brave blocks the typical ads and cookies but still gives you the option to see some ads in exchange for cryptocurrency. The program is available in most countries, and the company shares 70 percent of ad revenue with users, it says. You receive payouts once a month.
The Brave browser is available for mobile and desktop.
In addition to using the Brave Browser, you can also use Presearch as a decentralized search engine. You will be rewarded with Presearch (PRE) tokens for using its service.
Users claim that Presearch does not display as many advertisements as Google, and it also provides more privacy. However, your search results may not be of the same high quality as Google or Bing.
Exercise To Earn Free Bitcoin
You already walk for good health, you walk at work, and you walk the dog. Now you can get free Bitcoin to walk. When you use the free app, sMiles, you can get free Bitcoin for walking, shopping, and answering survey questions. sMiles uses the Lightning Network and will reward you for staying fit by walking.
You need to use the Apple Watch to track how many steps you take. Users can withdraw free Bitcoin to any Lightning crypto wallet or shop for offers on the sMiles store, where users can earn as much as 30% Bitcoin cashback.
Paidtogo is another fitness tracker that will pay users in Bitcoin or cash, along with random monthly cash drawings. Users will earn 2 points for every mile, 5 points for sharing on social media, and 1 point for logging in each day. And user can earn up to 5 cents per mile they walk, bike, or run. User can then transfer their Bitcoin to their Coinbase account. Other apps that give free coins for walking include:
Coinpify
Lifecoin
Sweatcoin
Being healthy is one of the most common resolutions. Is there a better way to stay fit and earn free crypto than walking? Grab an accountability partner if you need one and get cryptocurrency for free.
Free Cryptocurrency by Participating in an Airdrop
An airdrop is an event in which new cryptocurrency developers distribute their new currency to people who express interest in it. They may do an airdrop – a giveaway – to cause hype and raise interest and excitement around their new coin. To have the potential to obtain new crypto, you may need to sign up for the newsletter, follow the crypto project on social media, join the Discord channel or help spread the word.
Andreessen Horowitz backed token Internet Computer Protocol (ICP) was one of the most recent airdrops valued at $630 per token. Unfortunately, it was down to $35 in two months. It is crucial to remember that many airdrops, even if they do provide you with free stuff, those coins maybe not be worth a lot.
You can track the latest airdrops on sites such as CoinMarketCap or airdrops.io.
Free Cryptocurrency From Bounties
Bounties are rewards you can earn by completing specific tasks, such as finding bugs and helping test out new tokens for security. Some of these bounty tasks require some level of crypto knowledge.
Secure the Network and Earn Free Cryptocurrency
Proof Of Work (PoW) mining is verifying transactions on a blockchain and earning rewards for your work. It's not an easy process, but it can be a great way to earn extra income. Some of the most popular cryptocurrencies to mine include Bitcoin, Ethereum, and Monero.
Mining uses a lot of energy so make sure you validate the costs before purchasing mining equipment. You'll need a GPU (graphics processing unit) or an application-specific integrated circuit (ASIC) to begin mining.
Earn Free Cryptocurrency by Providing Value on Redditt
The r/CryptoCurrency subreddit has its cryptocurrency called Moon. Subreddit members receive tokens every month based on the amount of karma they earned in the subreddit.
Your comments need to add value to the conversation to earn karma.
Check out this Reddit post for more information about earning Moon.
Play Games and Earn Free Cryptocurrency
There are now several platforms that allow you to earn cryptocurrency by playing games. It is a great way to have fun and make extra money simultaneously! Some of the most popular platforms include StormX, CryptoKitties, and Axie Infinity.
Axie Infinity is one of the most popular games in the Metaverse.
Cryptocurrency Faucets for Free Crypto
Crypto faucets were first designed to spread the word about Bitcoin and as a way to get Bitcoin into the hands of the public so it could be spent and raise its value. Now, crypto faucets can help anyone get free crypto and start accumulating money online into their cryptocurrency account.
Crypto faucets are a way to earn crypto. They are not a get-rich-quick scheme since new users will build their free cryptocurrency up slowly.
Cryptocurrency faucets will pay out small amounts of crypto to their users for completing tasks. If a person sticks with them long enough, they can start to accumulate a good amount of various cryptocurrencies.
As users earn crypto, the free tokens are sent to a digital wallet kept online with the cryptocurrency faucet.
Once the free crypto hits a certain amount, the user can ask for a payout. Once the payout occurs, the user can transfer the free cryptocurrency to their personal digital wallet.
Earning free crypto on these cryptocurrency faucets is not hard and can be fun. Here are a few of the more popular cryptocurrency faucets where you can earn crypto.
FreeBitcoin.com is the most popular cryptocurrency faucet that hands out bitcoin rewards. Users of FreeBitcoin can receive free bitcoin in several ways. Members can win free bitcoin every hour by playing games, possibly winning up to $200 worth of free bitcoin.
They have a referral program that gets you 50% of whatever the person you referred wins, plus you get free lottery tickets every time they play. Once you sign up and join their referral link program, you can win up to $10,900 in free bitcoin every month by ranking in the top 10 by the wagering volume of your referrals.
User can play their simple HI-LO game by using a combination of math and cryptography. Players can win big HI-LO jackpot prizes of up to 1 free Bitcoin every time you play.
Players can also wager in their HI-LO dice game or bet on their favorite events. If you rank in the top ten users by wagering volume to win the contest, you can win up to $21,600 in bitcoin each month.
Players can also play other simple games on the website and earn up to $200 in free bitcoin every hour. Members can also earn interest on their free bitcoin. All members have to do, is deposit Bitcoin in the FreeBitcoin digital wallet and earn 4.08% annual interest on the balance annually.
Bitcoin Aliens is another popular Bitcoin faucet. They have been in business since 2014 and have paid more than $7 million in Bitcoin to its users. Members can get 4,000 satoshis in free bitcoin to participate in a specific task, play games, and do other actions. They offer apps for Apple and Android devices. From their apps, they provide the following ways to earn free crypto:
Litecoin Giveaway
Free Bitcoin Cash offers easy weekly payouts paid directly to your digital wallet.
Alien Run is a free bitcoin mobile app where players get to play daily missions in their new Runner Game and earn rewards.
Blockchain Game gives players a chance to earn cryptocurrency rewards by playing fun games and building blockchains, and earning rewards by creating a longer chain.
Coinpayu.com is another good cryptocurrency faucet where members can earn free crypto by viewing ads and doing offers. They offer cryptocurrency faucets for the following cryptocurrencies that give free crypto every hour:
Bitcoin (BTC)
Ethereum (ETH)
Dogecoin (DOGE)
Solana (SOL)
Tron (TRX)
Dash (DASH)
Cardano (ADA)
Litecoin (LTC)
Shiba Inu (SHIB)
Bitcoin Cash (BCH)
Binance Coin (BNB)
Polygon (MATIC)
BitTorrent (BTT)
IOTA (MIOTA)
Tether (USDT)
There are other cryptocurrency faucets that anyone can join and receive free bitcoin, free money, and free cryptocurrency rewards. In addition to the above cryptocurrency faucets, you can also try these out to increase your crypto holdings:
Lending To Get Free Cryptocurrency
Lending cryptocurrency is no different than lending your own money and is another way to earn free money. The person lending their cryptocurrency holdings will make money on the interest. In this case, borrowers will pay the interest in cryptocurrency. There are several cryptocurrency lending programs a person can get involved with and earn interest in.
A person will take out a loan using cryptocurrency as the collateral using a crypto exchange or a crypto lending program. It is referred to as DeFi or decentralized finance. It allows cryptocurrency owners to lend their crypto to borrowers.
The lender will earn interest just for lending their tokens to borrowers. The interest the lender receives is known as crypto dividends. Crypto lending has two benefits; the lender can hold onto his crypto for future gains while they earn interest on their crypto.
Here is an example of how crypto lending works. I have 20 bitcoins that I want to hold onto but would also like to earn a passive income. I deposit my bitcoins into a crypto lending platform. On a specific date, usually once a week or once a month, I will earn interest in the form of a dividend payment.
The amount of crypto interest can vary from 3% to 7% and as high as 17%, depending on the type of cryptocurrency. At this time, stablecoins are getting higher interest rates. An actual loan works like this:
A borrower will sign onto a lending platform and request a crypto loan.
The borrower will stake the crypto collateral once the lending platform has accepted the loan request.
Through the lending platform, the lenders then fund the loan, which is a process that investors do not see
Investors or lenders will receive regular interest payments.
When the borrower pays off the entire loan, he will get the crypto collateral.
It can be a great way to earn some extra income without doing much work. The most popular lending platforms include Coinbase, BlockFi, BinanceUS, Celsius, and Crypto.com.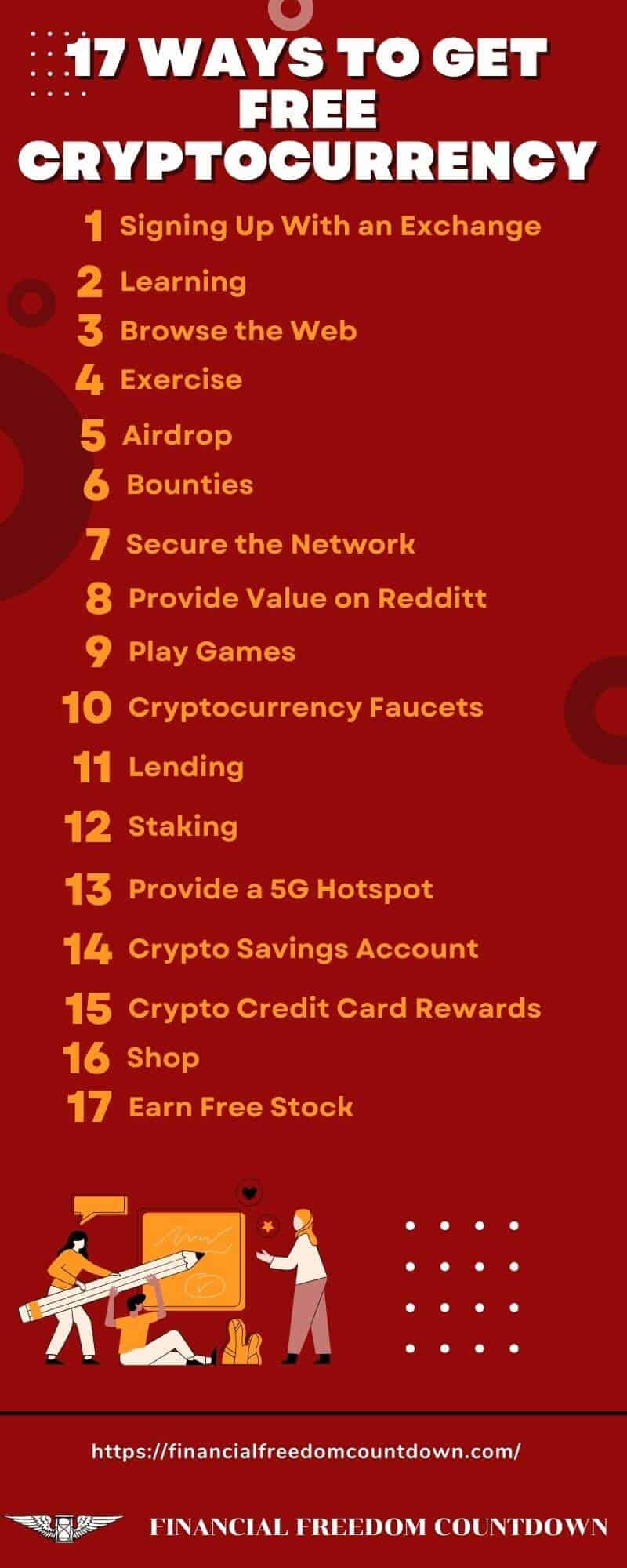 Staking To Earn Free Cryptocurrency
Crypto staking is a process of locking up your crypto tokens to help validate new blocks on the specific blockchain and new coins. This method is used for Proof-of-Stake (PoS) blockchains instead of the Proof-of-Work (PoW) method as Bitcoin uses.
In return for locking up your tokens to aid in this validation process, you will earn crypto rewards. It is similar to making an interest in crypto. Still, crypto staking can offer higher returns than investors will get by a traditional bank account today.
Only specific cryptocurrencies use the Proof-of-Stake method to validate the blockchain. Before you stake crypto, you have to own cryptocurrencies. At this time, the following popular cryptocurrencies allow staking:
Ethereum
Cardano
Solana
Algo
Luna
Polkadot
Avalanche
All of the tokens a person delegates to a staking pool are still in the owner's possession and can be withdrawn. There is usually a waiting period to get the tokens back, and it could be days or weeks. Some tokens require a minimum lock-up period so that you cannot withdraw your crypto.
Cryptocurrency exchanges specialize in finding investors the highest interest rate for your cryptocurrency. These services are known as staking-as-a-service platforms, and some of the more popular ones include:
Kraken
Poloniex
KuCoin
Figment Networks
My Container
Stake Capital
Staked
Stakinglab
Staking Facilities
P2P Validator
Dikia Capital
And other exchanges
It is best to stick with the established exchanges regulated in the U.S. for staking and leave staking pools to more advanced traders. How much an investor can make by staking their crypto depends on the cryptocurrency, financial conditions like demand on the blockchain, and their methods. You can get an idea by looking at some of the rates offered by staking services.
BinanceUS estimated in January 2022 that annual crypto rewards for staking Algo ranged from 4.5 to 6.5%. At the same time, Coinbase listed Algo at a 4% and Ethereum at a 4.5% annual percentage rate. When an investor compares that to what a traditional bank pays, there is a big difference.
If you do not want to join a staking pool, you can run your own node. Ethereum, one of the most popular smart contracts platforms, is moving to Proof-of-Stake (PoS) system to validate the network. If you have 32 ETH, you can run your Masternode to validate the ETH 2.0 network. Masternodes are typically more expensive than staking, but they also generate higher rewards.
Earn Free Cryptocurrency by Providing a 5G Hotspot
The Helium Network is a 5G hotspot network created by individuals to create a decentralized internet.
You'llYou'll need to purchase a hotspot and connect it to your internet service. Other individuals can use the network, and you receive free Helium coins (HNT).
Crypto Savings Account To Get Free Cryptocurrency
A crypto savings account is one of the safest methods to earn free money. Because of blockchain technology, anyone holding crypto assets and cryptocurrency can make a good yield with a crypto savings account.
Many digital currency holders are long-term holders and don't intend to sell for quite a while. Instead of holding their digital currency in their digital wallet, they put it into a crypto savings account where they can earn free crypto as currency. At this time, interest can be paid as Bitcoin, Ethereum, or U.S. dollars.
BlockFi is one company where crypto holders can open a BlockFi Interest Account. BlockFi is one of the most accessible crypto exchanges to use and is a good choice for new users that are just getting started in crypto savings accounts.
When you use BlockFi, your deposits are insured through Gemini, but there are still gap risks. BlockFi also offers good security for your crypto, with cold storage custodian services provided by Gemini. Currently, BlockFi manages over $10 billion in digital assets, which shows how much investors trust the company. Other companies that offer crypto savings accounts include:
Voyager
Crypto.com
Hodlnaut
A crypto savings account has some differences from a regular bank savings account. With a bank, investors can withdraw their money whenever they want. A crypto savings account might limit access to your coins for a certain period after the deposit is made.
There is more risk than a savings account at an FDIC-insured bank. Most of the returns in a crypto savings account are due to price volatility. Suppose an investor doesn't believe that the cryptocurrency will rise in value. In that case, they should consider earning interest on a stablecoin instead. After the implosion of Terra stablecoin (UST), one needs to verify if the stablecoin has adequate reserves to back it up.
Like the interest you make at a bank, you will have to pay capital gains taxes on the savings you earn since it is taxable income.
Crypto Credit Card Rewards To Earn Free Cryptocurrency
Like cash back credit cards, a cryptocurrency credit card offers credit card rewards and cash back when you use their cards. And the cash you receive is in the form of free coins. The store you are buying from doesn't even have to accept cryptocurrency. The crypto credit card provider handles the conversion or exchange process when you pay for your purchase.
In addition to crypto credit cards, there are now crypto debit cards and prepaid debit cards. Suppose you get a crypto credit card issued by Visa or MasterCard. In that case, they will be accepted wherever Visa and MasterCard regular credit cards are accepted. Some credit cards you can look at include:
BlockFi Rewards Visa® Signature Credit Card: Users will get 3.5% cash back on their purchases in the first three months; 1.5% after that. Users can redeem points for free bitcoin.
Upgrade Card: You will get a $200 bonus when you open free rewards checking account and make three transactions and 1.5% cash back when you make payments. Points are redeemed for free Bitcoin.
Gemini Credit Card: Users get up to 3% cash back, which one can redeem in free Bitcoin of a choice of over 75 other cryptocurrencies.
Crypto.com Visa Card: Members can earn rewards up to 8% cashback, redeemable in CRO.
Earn Free Cryptocurrency for Shopping
You can open a Lolli account and get free Bitcoin for shopping. With a Lolli account, you can earn up to 30% back in free Bitcoin on your purchases from over 1,000 stores. They have partnered with stores that pay them every time you go shopping.
Once you make a purchase, that store will pay them, and then Lolli will send you free Bitcoin or cash directly to your digital wallet. To use Lolli, you need to use an add-on browser on your desktop, and it is also available on Android and iOS devices.
Of course, don't go shopping if it is not part of your existing budget. Nothing can be worse than trying to earn free cryptocurrency and spending more than you planned. If you do not have a budget already, look at the simple 50/30/20 budget or sign up for a free Personal Capital account to get started. You can read my Personal Capital review on how I use it.
Earn Free Stock To Get Free Crypto
 Some brokerage firms offer free stock as signup bonuses for opening an account. The brokerage firms that provide this are often also cryptocurrency exchanges. After receiving your free stock, you can sell it and use that money to buy the cryptocurrency of your choice. If you sell the stock for a profit, you will have to pay capital gains tax for tax purposes. Some of the brokerage firms that do this include:
Stash Invest
Public
Robinhood
MooMoo
Dough
Free Cryptocurrency Scams
Crypto is the Wild Wild West. Unless you are dealing with reputed legal U.S. exchanges, you are always at risk. There are numerous crypto scams on the internet, so be cautious about disclosing any sensitive information. Never provide your private keys to anyone.
Even if you discover an offer on a reputable site, confirm it is legitimate before participating.
Some offers like Faucets, games, or surveys can be a time suck. Better usage of your time could improve your human capital or start an online business to earn more income.
The bonus offers and promotions constantly change, so refer to the official websites for terms and conditions.
Please note that these websites and coins/tokens are used as examples and should be considered a recommendation to buy, sell, or trade. Do your independent research. Always consult a licensed professional. The author or Financial Freedom Countdown are not licensed professionals or investment advisors and should not be held liable.
Free Cryptocurrency Summary
There are all kinds of ways a person can earn free cryptocurrency. You can earn free crypto by walking, biking, taking surveys, playing games, mining, watching educational videos, taking an academic course, crypto savings accounts, and lending your crypto to others.
Earning free crypto like this is known as passive income. A person doesn't have to do much work to earn passive income. Just collect the dividends as free money or free crypto. Remember that everything you make is considered taxable income, so have a tax planning strategy.
Some of these methods are not risk-free, while others have no risk. Many of these methods don't earn a lot of cryptos, but they will accumulate gradually. It is a great way to get started building up your cryptocurrency accounts.
Cryptocurrency markets offer numerous ways for everyone to get free crypto, but there are risks. Most of these places are legitimate, but it could be a scam if they ask for money in return or the private keys to a digital wallet.
If you have decided on crypto as part of your asset allocation but are wary of investing money, earning free crypto can be one way to start. Of course, make sure all of your investment portfolio decisions align with your financial goals, namely achieving financial freedom or planning how to retire early.
So there you have it! A few ways to earn cryptocurrency without investing any money. Of course, there's no guarantee that you'll make a profit from these activities, but it's a fun way to get started in the world of cryptocurrency. And who knows? Maybe you'll be the next crypto millionaire!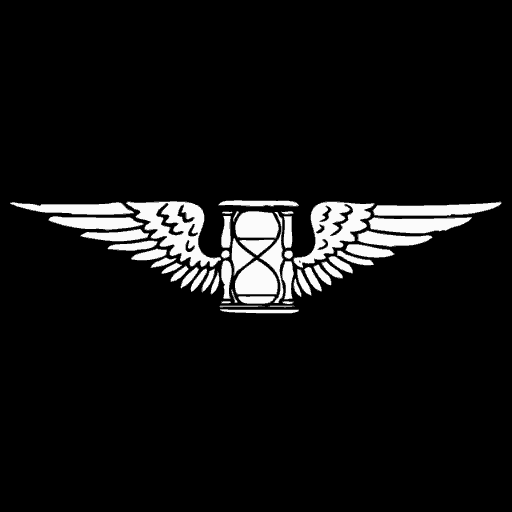 John Dealbreuin came from a third world country to the US with only $1,000 not knowing anyone; guided by an immigrant dream. In 12 years, he achieved his retirement number.
He started Financial Freedom Countdown to help everyone think differently about their financial challenges and live their best lives. John resides in the San Francisco Bay Area enjoying nature trails and weight training.
Here are his recommended tools
M1 Finance: John compared M1 Finance against Vanguard, Schwab, Fidelity, Wealthfront and Betterment to find the perfect investment platform. He uses it due to zero fees, very low minimums, automated investment with automatic rebalancing. The pre-built asset allocations and fractional shares helps one get started right away.
Personal Capital: This is a free tool John uses to track his net worth on a regular basis and as a retirement planner. It also alerts him wrt hidden fees and has a budget tracker included.
Streitwise is available for accredited and non-accredited investors. They have one of the lowest fees and high "skin in the game," with over $5M of capital invested by founders in the deals. It is also open to foreign/non-USA investor. Minimum investment is $5,000.
Platforms like Yieldstreet provide investment options in art, legal, structured notes, venture capital, etc. They also have fixed-income portfolios spread across multiple asset classes with a single investment with low minimums of $10,000.