Free Land in the US: 16 Small Towns Where It Is Still Possible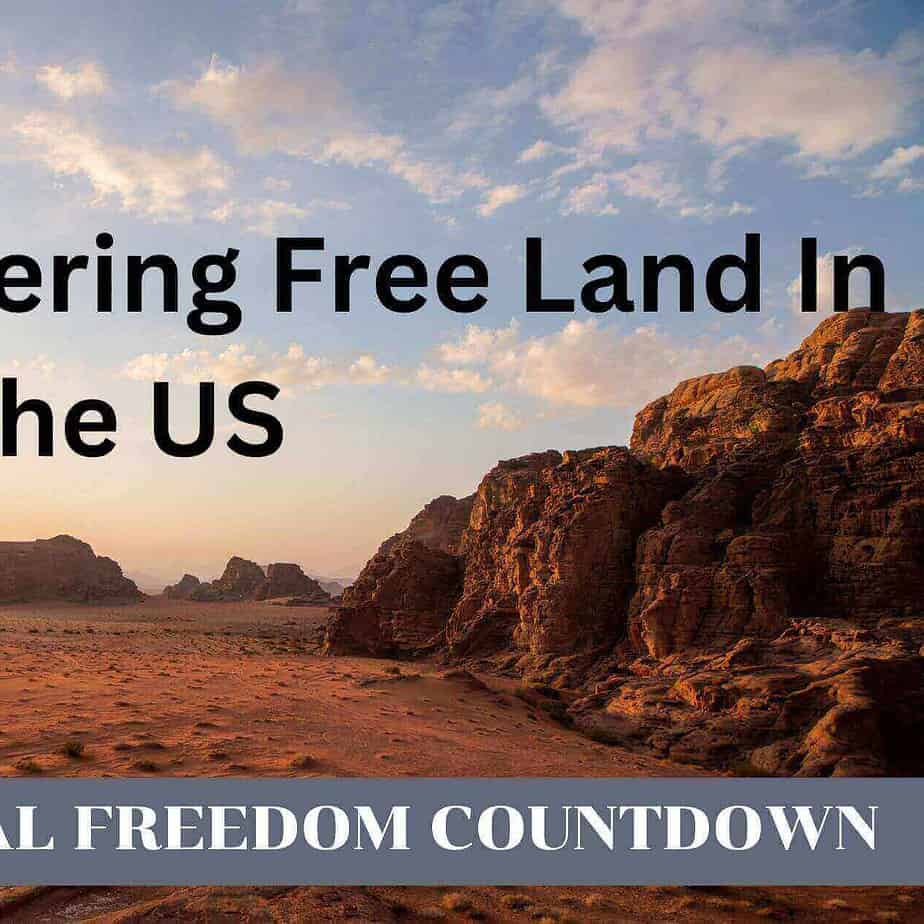 In the United States, it is possible to get free land – yep, you read that correctly! Zero dollars. The US government used to offer homesteading programs to encourage westward expansion. While those days are long over, there are still a few ways to score some free land.
Are you interested in learning more about a free land program that may be right for you? Read on!
Historical Basis of Free Land Programs
First, it is essential to understand that the United States has a long history of offering free land to individuals willing to uproot their lives and start anew in a brand new place. This history of providing free or cheap land resulted in the westward expansion of the United States, as more and more settlers were willing to find free land and move to settle it.
Let's start with the history. The Homestead Act of 1862 was one of the most significant free land opportunities in world history and certainly in the United States. This original homesteading act allowed any individual or family to claim 160 acres of federal land to anyone willing to uproot their lives and farm the land.
As a result, thousands of Americans picked up their family and moved west. If the family could improve the land and live on it for five years, it would be theirs, free and clear.
As such, this was the original free land program in the United States, and the Homestead Act of 1862 was responsible for much of the initial westward population increase in the United States.
The impact of this free land initiative cannot be understated. It included many long-term developments within the United States, including:
The population and creation of many small towns, as individuals moved west and created their new communities. Indeed, many small towns throughout the United States owe their entire existence to the Homestead Act of 1862. This was particularly the case in states located in America's plains, such as Kansas, Nebraska, North Dakota, South Dakota, and more.
The creation of many public lands throughout the United States. In many cases, individuals would obtain free land, stay on it for a time, then donate it back to the public. It has resulted in countless public and national parks.
An expansion of rural areas throughout the United States. The 160-acre requirement meant that many large farms could be opened, and while millions of acres were available totally free, it still created many rural areas. It meant a significant expansion of farming culture, increased investment in farmland, and a continued orientation in the United States around enhancing rural areas.
The original Homestead Act set the stage for the creation of future homestead acts that will ultimately allow individuals to acquire property and create brand-new farming communities.
How To Get Free Land
If you are looking for free land, you are in luck. Many states still offer free land. If you meet the appropriate standards and are willing to move to small towns – or participate in an urban homestead program – you can obtain free lots in many states throughout the country and receive free land.
It is essential to understand that several factors, including your income, criminal record, residency requirements, and more, may constrain your ability to get free land in the United States.
Furthermore, anything "free" will come with hefty other requirements and limitations, and these free land programs are no exception. However, if you are willing to meet the extensive requirements of getting free or inexpensive land, you can do so.
It's also important to consider other considerations regarding free land. In many cases, this involves off-the-grid living. Many of the standard amenities of urban life could be lacking.
For many people with little money, this may represent an ideal opportunity. It could be suitable for individuals who have achieved financial freedom and permits one to be unplugged from the daily rat race.
For others, the lack of social contact with the current group of friends can represent something far more problematic. However, if this matches your lifestyle desires, free land offered by local governments may fit your lifestyle perfectly.
Here's a look at some of the free land opportunities in the United States offered in each state.
Kansas
Marquette, Mankato, Lincoln, Plainville, Osborne, and Wilson
We found that six rural Kansas towns currently offer free land in central Kansas. These towns include Marquette, Mankato, Lincoln, Plainville, Osborne, and Wilson. All six of these towns are tiny, with Plainville being the "largest" at 1,850.
You should only consider taking advantage of this free land if small-town living appeals to you.
Furthermore, you'll have to check the websites of all six towns to see the various requirements, including how fast you must finish the construction of your home.
However, all allow individuals to get a plot of land that can be as large as 25,000 feet.
Given the extreme rural nature of these towns, it seems clear that they are trying to repopulate their communities with as many people as possible. In many cases, these areas are extremely remote, with the nearest Walmart – the closest metric provided by this article – often being as much as 75 minutes away. However, as noted, the surrounding area is beautiful. Depending on the town, you may be surrounded by wilderness, farms, rivers, or more. As such, this free land may be perfect for you if you are an outdoor person.
The towns are explicitly looking to improve their economies and job stability, as the existing population tends to be somewhat transient. As such, you should expect that moving into any of these communities will have a specific clause that prevents you from leaving after a certain amount of years.
You also won't be able to sell the land after you get it, and there are likely to be strict legal penalties for any attempt to do that. This reiterates a general point of these free land initiatives: They represent a significant commitment.
Free land is free money, and no government wants to make it easy for you to profit from the land personally. You'll also have to contend with other common issues of rural areas, including managing the construction process and paying property taxes.
| Rural Kansas Town | Population | Land Offered | Requirements |
| --- | --- | --- | --- |
| Lincoln | 1,300 | Lots ranging from 12,000 to 36,000 square feet | Build a home within four and a half years. |
| Marquette | 680 | Lots ranging from 11,000 to 25,000 square feet | Build a home within 12 months. |
| Mankato | 900 | Lots ranging from 11,000 to 44,000 square feet | Construction to be completed within 24 months of acquiring the lot. |
| Osborne | 1,300 | Lots average around 23,100 square feet | Build a home within 12 months. |
| Plainville | 1,900 | Lots are approximately 155 by 93 feet | Construction to be completed within 18 months. |
| Wilson | 700 | Lots average around 30,000 square feet | Construction to be completed within two years |
Six Rural Kansas Towns Offering Free Land
Iowa
A few places in Iowa, another largely rural state, have also begun to offer free land.
Marne
One such example is Marne, Iowa. The town – population 120 – gives away residential lots to any individual willing to build a new home in the community. That's it – no strings attached. After many years of neglect and abandonment, it comes after a concentrated effort to remove old and dilapidated houses.
The program has largely been spearheaded by Marne's Mayor, Randy Baxter. According to the article above, Baxter has been one of the largest landowners in the community and is trying desperately to get more people to move to it.
The program is clear-cut: citizens who construct a house with 1,200 square feet or more are eligible to receive the lot for free. The good news is that modular houses count too, but regrettably, trailer homes do not meet the criteria. The lack of support for the construction of trailer homes, even in smaller towns, is why rent-to-own mobile homes are popular.
This follows a free land trend seen in many places, as numerous small-town Mayors take an active role in populating or repopulating their towns.
Thanks to the local government's efforts in these places, you can move into these communities without buying land. That's why it is so easy to get a free lot or home in many areas.
Manilla
Marne is not the only Iowa town willing to give away free land. The city of Manilla, Iowa, is also willing to do so. This land is being given away due to the "Sunrise Addition Phase II" program by Manilla.
Interestingly, this free land comes with many benefits, including
paved streets,
onsite utilities with no hookup connection fees
100% property tax abatement for five years
Region XII Council of Governments down payment assistance available for qualified first-time home buyers
Various other investment covenants
A quick review of this particular free land design makes it clear that the program creators understand that many of the challenges to giving away free land involve other ancillary costs, and it does its best to address these issues.
You will have to build new housing, but that's the case in almost all of these lots that involve free land in smaller towns. It also means that new residents will have enough money to afford to build a home, even if that home is at a low cost.
Minnesota
Minnesota is a state studded by rural communities seeking to increase their population and attract new residents. As such, multiple communities in Minnesota give away free land.
Claremont
One example of free land available in Minnesota is in the community of Claremont. Claremont is located in Dodge County and has roughly 550 people. As noted on their website, many of these free land opportunities come directly from the very high housing costs that many in Minnesota suffer from.
Individuals who financially qualify can potentially be granted a free lot and have an opportunity to build their own housing. However, the program has income limits: A family must make less than $129,000 for a family of more than three to qualify. As far as these programs go, these limits are relatively low, particularly given the impact inflation has had on most families.
Furthermore, families who qualify will have to complete eight hours of homeowner education and be able to partner with a USDA staffer to get their mortgage.
Halstead
Claremont is not the only community in Minnesota that gives away land for free. The city of Halstead is also giving away free lots on the east side of their community. The term "free lots" is a bit of a misnomer here.
According to the city's website, the lots are not entirely free but cost several thousand dollars. However, if on the market, the price of this land would unquestionably be much higher, given the cost of land in general.
Halstead also offers many other incentives to encourage others to build on this land, including
no-cost utility hookups
reimbursement for construction costs for the first 75 feet of electric, water, and sewer lines
and five-year property tax abatement.
According to news reports, only a few people have taken advantage of this free land program. It implies that you'll need to research if the program is genuinely right for you before deciding if homesteading land here is indeed worth it.
Middle River
In 2018, the city acquired eight plots of land on Middle River's northeast side. The first four were swiftly developed for the program, and citizens have already claimed three out of those. An additional four lots were just completed in May 2021 to meet the increasing demand
The city website lists the details of the 100′ * 300′ lot, which comes with                      
a free building permit
2 Years of free water and sewer              
free electric hookup
gift basket consisting of a free or discounted membership to various local businesses
If you are interested in the lots, then make sure to apply with a detailed plan for constructing your future home, proof of financing, and evidence that you meet the income requirements.
The house must be at least 1,500 square feet, and if two people live in it, their annual combined salary should be at most $93,100 to be eligible for this free lot program.
Families with three members or more cannot earn total annual incomes surpassing $107,000.
On top of all these conditions being met, construction on any given property needs to result in becoming a primary residence once completed.
Of course, the income limits might seem low for the state but remember that these free lots are for individuals with low average net worth.
Argyle
The city offers residential lots to builders for only $1 per parcel, and the builders must cover the legal fees required to transfer ownership. Construction of the house must begin in year one following purchase, with completion by year two.
Contact the city for more details.
New Richland
New Richland is the perfect place to relocate, offering an abundance of amenities such as a K-12 school district, beautiful lake access, and a golf course. The city also provides 86×133 ft. lots at no charge; however, you must begin constructing your residence within twelve months after receiving the deed from New Richland officials.
Although you will get the land for free, you will be assessed for part of the cost to develop your property with streets, curb & gutter, and water & sewer, which works out to approximately $25,000. By utilizing Tax Increment Financing (TIF), you reduce the cost to an estimated $14,000, payable over 15 years.
Nebraska
According to the state of Nebraska's official website, there are two places where someone can acquire free land. State websites are often the best resource for people interested in finding single or multiple lots in a state, so interested individuals can likely expect to be able to take advantage of the information here.
Curtis
The first place that offers free lots is Curtis, Nebraska, located in the state's south-central portion. How much does Curtis want to use its free land programs to attract new people to build homes in its town?
Well, consider the incentives.
First, Curtis offers people the opportunity to get a free lot and build their own homes. Individuals must meet specific parameters and construct their homes at a particular time to get the lot.
The municipal website notes that all homes have full utilities and that all streets are paved.
However, that's not all: Curtis is willing to pay individuals to attend Medicine Valley School District. Families can expect cash bonuses if they send their kids to school in the area. Families with one kid will get $500, two kids will get $750, and three kids will get $1,000. Public school has long been free in the United States, but this is a truly rare program that pays you to send your kids to the area school district.
Furthermore, Curtis is also giving away land for commercial or industrial uses. Two areas – both located on Center Avenue – are potentially available for the development of businesses. 
The municipal website specifically notes that a subway or another restaurant is likely to be the most successful along this specific business intersection. NNN leases for franchises are great because they are a passive form of real estate investing.
No pictures are given on the website, but the content assures that the area is busy and has a chance for businesses to be successful. Although commercial real estate investing can be profitable, it is best to validate the demand before sinking large sums of money.
Again, you can acquire these lots for free, and interested individuals are encouraged to contact municipal authorities for more information.
Elwood
The second free land opportunity in Kansas is located in Elwood. The incentives here are slightly different, and the municipal website contains some additional specifics.
Interested individuals can acquire a 110×115″ lot for free. For the lot to be free, individuals must begin construction in one year and occupy the building in two years. It creates an incentive for construction to occur on a speedy basis.
Lots are free but require a $500 refundable deposit and some application fees.
It gets better for potential residents of the Village of Elwood. Elwood is willing to pay 10% of construction costs, up to $25,000, for a new home. In other words, you can not only receive a free lot but also help construct your home. It is relatively unique as far as various free land opportunities go.
It also encourages the construction of larger and nicer homes for individuals interested in moving to Elwood.
As you can imagine, life in Elwood is more rural, and the community is not highly populated. However, individuals interested in moving to a rural community may find what they want in Elwood.
Colorado
Colorado is often not regarded as a location where individuals could get free land. While the state is west, most people think of beautiful sky resorts and the Rocky Mountains when they think of the state.
However, the truth is that Colorado still has highly rural sections that are sparsely populated and potentially ideal for development and settling. As such, some communities are perfect for the development of free land.
Flager
One such example is the town of Flager. Flager is located on I-70, making it less rural than many other communities highlighted in this article. It is a mere 110 miles east of Denver.
The community is best known for farming and ranching and has a small population of only 650. However, Flager has a vast abundance of land ideal for settling. As such, Flager is one of many places that has a free land program. Specifically, according to Flagler's website, the community is offering free land for any interested business.
Flager notes that they do not assist with utility connections and that this land has nothing on it. However, interested and qualified parties can access this land for free. The land is adjacent to a railroad, potentially ideal for manufacturing.
Flager doesn't specifically go into the benefits of the land on their website, nor do they discuss specific qualifications. However, they note that the amount of land that will be given away is directly related to the jobs created by a business that wants to settle on the land.
A business must present the following to qualify:
An extensive business plant that contains a variety of information.
Tax returns.
The amount of land they will need for their business.
A deposit of $10 per acre if the plan is approved.
Community approval as part of a town council meeting.
The website has a more extensive list of the procedures and applications that a person or business must fill out.
Giving away land and tax abatements are two standard practices in economic development. However, this is a relative rarity: It is one of the only programs we could find that explicitly gives away land for business purposes and a wide range of potentially open-ended goals.
Pros of Free Land Programs
It is free land. Some cities might be good to check out if you cannot afford a starter home.
Since most of the towns are small and rural, it could be an ideal fit for those who enjoy nature or the secluded lifestyle.
Nothing says stealth wealth as buying some of these free lots to live.
Many of these programs have income restrictions but not liquid net worth. Individuals who pursue early retirement should be able to qualify based on their low or non-existent income.
Some of these small-town locations could provide the perfect fit for low-stress retirement jobs away from the hustle and bustle of large cities.
Cons of Free Land Programs
Lack of social life. Moving away from friends and family would be hard. If you have strong social ties in a region, it might be better to pursue jobs that provide housing.
Besides saving for medical expenses in HSAs, we should also vet the accessibility of healthcare in our senior years. Since these towns need help attracting residents, obtaining specialized care would be more challenging.
The probability of finding a 7 figure salary in these towns would be low.
Limited networking opportunities make it harder to start any business except an online business. One would be hard-pressed to create different income streams.
Although states like Colorado are on the list of best states for real estate investors, these towns would not be attractive candidates for investing in a rental property.
Population growth is essential for the development of a region or state. Public services may deteriorate if these towns cannot attract the required residents. One of the many reasons it is imperative to pay attention to the list of states losing population.
Should You Pursue Free Land Programs
It is a perpetual business desire for individuals worldwide to get something for free. In most cases, that isn't possible. However, in the United States, it can still be a reality.
Free land and free land programs are still possible. In fact, for centuries, governments throughout the United States have given away free land: There is even a historical precedent for doing so. Free government land is obtainable; you must know where to look and be willing to meet specific governmental requirements.
Taking advantage of a free land opportunity requires real work. You'll have to build new housing, manage extensive costs, and deal with challenges if you genuinely want to use public land to create a new home and start a new life.
You also need to perform due diligence on the free land offers. For example, Grafton, Illinois, was offering land; however, because of the city's geographic location, it has had significant flooding problems in the past.
In 1993, the Great Flood destroyed more than 600 residences in Grafton, thus forcing almost a third of its inhabitants to relocate. Decades later, in 2019, Grafton and other adjacent towns were again hit by flooding.
The extensive program requirements that must be met often mean that this program isn't for everyone, and you'll have to have your personal finances in order before making any such moves. Most programs require construction to be completed in a timely fashion.
You'll also likely have to be comfortable living in a rural area and be willing to forgo city life and many of the amenities that come with living in a crowded city.
However, making a new primary residence on free land can be a perfect life for some. As such, make sure you do your homework and check out the above if you are willing to take advantage of the several free land programs.
Frequently Asked Questions on Free Land
Which states give free land?
Many states have free land programs- including towns in Colorado, Iowa, Kansas, Minnesota, and Nebraska.
Are there any requirements to get free land?
Yes, typically, you'll need to meet specific requirements, such as having a minimum amount of money in liquid assets and living on the property for a certain period. Additionally, most programs require you to make improvements to the property or finish construction within a specified time frame.
What do I need to know before applying for free land?
Awareness of the requirements and potential risks of accepting free land is essential. 
Additionally, ensure you understand the process and timeframe associated with homesteading and how much it could cost to maintain the property in the long run.
Finally, you should understand what kind of support and services will be available in the area.
Are there any risks associated with free land?
There can be risks associated with free land programs. 
It could take longer than expected to make improvements to the property. 
You may encounter legal issues that could prevent you from claiming the land in the first place. 
Also, there could be hidden costs or factors you may not have considered when applying for free land.
For these reasons, it is essential to research and understand all the risks associated with free land programs before making any commitments.
Can I make money from free land?
Yes, it's possible to make money from free land; however, this usually requires extensive planning and a lot of hard work. Some ways to make money include growing and selling crops, leasing the land for hunting or recreational activities, and developing a business on the property.
It is worth noting that many free land programs require you to live on the property for a certain amount of time and may have additional restrictions to prevent one from profiting. As such, this isn't necessarily an option if you want to make a quick buck.
If you are interested in free land programs and homesteading, you must research and understand the requirements and risks before making any commitments.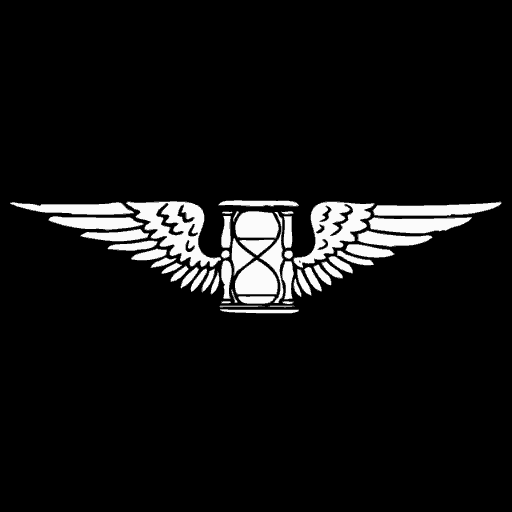 John Dealbreuin came from a third world country to the US with only $1,000 not knowing anyone; guided by an immigrant dream. In 12 years, he achieved his retirement number.
He started Financial Freedom Countdown to help everyone think differently about their financial challenges and live their best lives. John resides in the San Francisco Bay Area enjoying nature trails and weight training.
Here are his recommended tools
M1 Finance: John compared M1 Finance against Vanguard, Schwab, Fidelity, Wealthfront and Betterment to find the perfect investment platform. He uses it due to zero fees, very low minimums, automated investment with automatic rebalancing. The pre-built asset allocations and fractional shares helps one get started right away.
Personal Capital: This is a free tool John uses to track his net worth on a regular basis and as a retirement planner. It also alerts him wrt hidden fees and has a budget tracker included.
Streitwise is available for accredited and non-accredited investors. They have one of the lowest fees and high "skin in the game," with over $5M of capital invested by founders in the deals. It is also open to foreign/non-USA investor. Minimum investment is $5,000.
Platforms like Yieldstreet provide investment options in art, legal, structured notes, venture capital, etc. They also have fixed-income portfolios spread across multiple asset classes with a single investment with low minimums of $10,000.