Rent-To-Own Mobile Homes: Are They Worth It?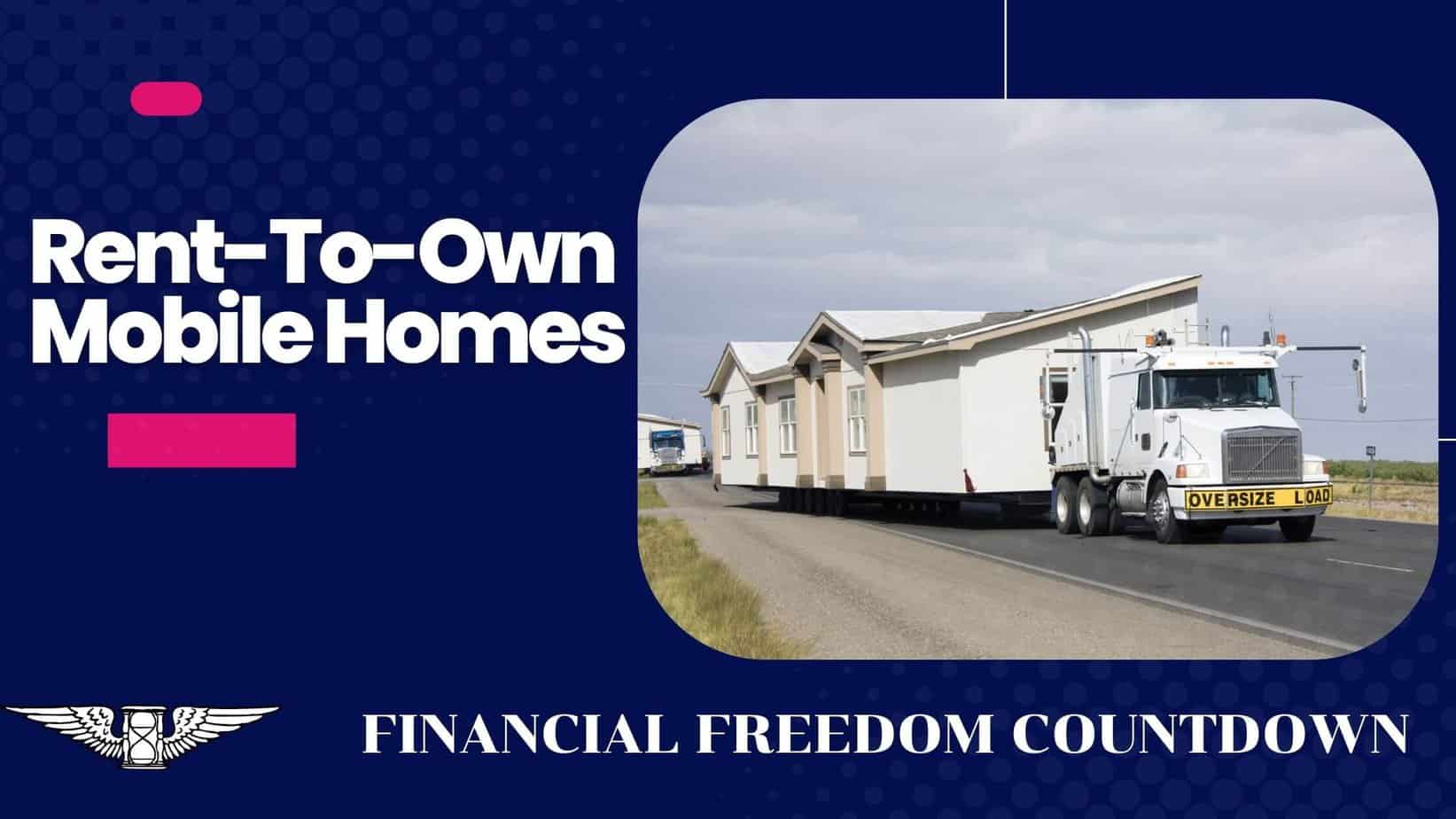 With high housing prices today, many potential homebuyers are left out of the market. The lack of construction combined with limited choices for investors has resulted in an ever-shrinking supply of houses.
Corporations have been buying up primarily middle-priced and starter homes and flipping houses or turning them into rental properties. Would-be homebuyers are usually outbid by these corporations who offer cash for houses.
The housing shortage has resulted in real estate crowdfunding firms like Fundrise investing in constructing new urban homes, which can then be made available on their platform.
Individual investors have only a certain number of income-producing assets to grow their wealth. And real estate investing is high on the list, followed by investing in stocks.
Most people are tired of renting with no hope of owning a home. Renting is paying a landlord's mortgage for them. There is a way that everyone can have their rent put towards ownership.
Should You Consider Rent-To-Own Mobile Homes
The American Dream is still alive and well, and most people dream of a new home and owning a place they can call their own home. Over the years, mobile homes have gotten a bad reputation when in fact, many mobile homes are nicer inside and out than many houses.
A mobile home can also be referred to as a manufactured home. Today's manufactured homes are built with high-quality construction and come in various sizes. A manufactured home can be made on-site, but it has become more common for a manufactured home to be built in a controlled setting and transported to a new location.
Mobile Homes Available Sizes
Mobile homes or manufactured homes come in different sizes and with a variety of features. The average dimensions for a manufactured home are as follows:
Single-wide has a living space from 500 to 1,200 square feet with 1 or 2 bedrooms and 1 or 2 bathrooms.
A double-wide manufactured home has a living space of 1,000 to 2,200 square feet with 2-3 bedrooms and 1 or 2 bathrooms.
A triple-wide or multi-wide manufactured home has a living space of over 2,000 square feet with three or more bedrooms and two or more bathrooms.
The sizes depend on each manufacturer, but the dimensions for these manufactured homes are larger than some starter houses. Even the larger single-wide mobile homes might have more square feet than a small starter home which can be around 900 square feet.
Don't let the terms confuse you. The definitions for mobile homes and manufactured homes were defined by the U.S. Department of Housing and Urban Development (HUD). 
Any factory-built home constructed before June 15, 1976, is referred to as a mobile home and a manufactured home if it was built after that date. HUD defines standards for manufactured homes built after June 15, 1976, which is critical if you want to be eligible for government-insured loans offered by FHA, VA, and RHS. The FHA does not cover mortgages on prefabricated houses built before June 15, 1976. Other mortgage insurance companies usually follow FHA's lead.
Otherwise, the terms are interchangeable. And they can also be referred to as prefab or prefabricated homes.
Manufactured Homes Prices
According to the U.S. Census Bureau, the average sale price of a newly manufactured home was $112,000 in November 2021. In early 2022, the median sale price of a new traditional house was $400,600. That is quite a big difference. The average cost of a manufactured home by size is:
Single-wide: $57,600 t0 $64,000
Double-wide: $110,300 to $122,900
Triple or multi-wide: $81,900 to $177,000
No Down Payment
One of the main roadblocks today with many potential homebuyers deciding if now is a good time to buy a house is coming up with the down payment, especially in this hot real estate market. When you look at a rent-to-own mobile home, there is no down payment to worry about.
With many rent-to-own agreements, after a certain period of years specified in the agreement, the renter has an option to buy the manufactured home at a price agreed to at the inception of the rent-to-own agreement or a price fair market value of the manufactured home in the future.
Some rent-to-own agreements are called lease-purchase agreements, and the renter will be obligated to buy the manufactured home instead of being given an option. If the renter agrees to buy the property after the specified time, getting a bank loan could be much easier because of the rental history and a lower mortgage for a manufactured home.
Rent-To-Own Agreement
A rent-to-own agreement could have higher monthly rents than a traditional rental agreement. The advantage is that a portion of the rent goes for the purchase price of the manufactured home.
A rent-own-agreement will specify the percentage of the monthly rent that will be applied to the future purchase price. Some mobile home parks offer previously built homes you can rent before buying. These mobile home communities usually do their own financing.
Or renters can get a rent-to-own mobile home through a home dealer and arrange to finance with them. Renters will have rent-to-own options that range from a short-term agreement to an agreement that least up to five years. There are some things anyone considering a rent-to-own mobile home should consider before signing a rent-to-own agreement, that includes:
Most rent-to-own contracts have an upfront fee, which might be called an option consideration. The tenant pays the upfront fee at the lease's start. These fees can often be negotiated but usually between 2.5 and 7 percent.
A rent-to-own agreement is complicated. It would be best if you got a real estate attorney to help you ensure that the lease agreement terms are well-defined and that you understand the details. The terms in the lease agreement affect many things about the renter's ability to buy the home.
One of the most critical aspects of the lease agreement is when the purchase price is set. Some lease agreements lock in the price of the house at the beginning. Other lease agreements will have the mobile home assessed when the contract ends. This could make a big difference if home values are expected to rise or fall in the next several years.
Like buying a traditional house, researching the property is essential. Research the sale values of comparable mobile homes in the area to get an idea of a reasonable price. Research the company that built the mobile home and have it independently inspected and appraised. The same criteria to evaluate a rental property should be used to buy even your primary residence.
Research the mobile home park and ensure it is a place you want to live. Look around, and ask residents how they like it.
Some rent-to-own contracts have a requirement that requires the renter or buyer to perform some or all of the maintenance on the home. Whether the renter does all the upkeep or hires someone to do some repairs, renters should consider these expenses in their budgets. This is good practice for when the renter becomes the actual owner of the home.
Getting the Loan for a Mobile Home
Getting a mortgage loan for a manufactured home is a little more complicated than getting approved for a loan on a traditional home. The reason is that mobile homes usually decrease in value while traditional homes increase over the years.
Mortgage lenders will look for information like a higher than average credit score, a sufficient down payment, and a consistent income. The criteria will vary by lender, and some mortgage lenders will work with those with a lower credit score and income.
Renting to own is an excellent option for those that eventually want to own a mobile home. They can improve their credit scores and increase their income while renting before they apply for a loan.
Advantages of Rent-To-Own Mobile Homes
If you want to start on the path to homeownership today instead of waiting until you save enough money for a down payment, rent-to-own mobile homes could be the way to go. Some of the benefits include:
Renters know that they help the landlord pay their mortgage when paying rent. With rent-to-own homes, a portion of the rent goes towards purchasing a new mobile home for them. Rent could be higher than the current rents in the area, but remember, the higher rent is being applied towards purchasing the home. The higher your down payment, the quicker you can build equity.
Rent-to-own mobile homes are inexpensive compared to traditional homes. Instead of trying to come up with a 20% down payment for a $400,000 home, you only need the down payment for a lower-priced mobile home. And cheaper does not mean in quality, as most manufactured homes today are as big and as lovely as a traditional home.
When you rent-to-own, you get the benefits of living in the home before committing to a mortgage. A real estate agent will let potential home buyers walk through a house once or twice before committing to a mortgage. Rent-to-own allows potential homebuyers to get to know the home and the mobile home park.
Disadvantages of Rent-To-Own Mobile Homes
There are some disadvantages with a rent-to-own mobile that include:
If the rent-to-own contract has a set rental period that the renter has to rent before buying can be a disadvantage. If the renter is ready to purchase sooner, they might have to continue to make rent payments until the set time is reached.
An agreement might state a set dollar amount for rent to go towards ownership and cannot be changed. If the renter's financial situation changes and they can pay more towards the down payment, they might not be able to change the rent-to-own agreement.
Most rent-to-own contracts are for two years. If the renter cannot purchase the mobile home at the end of two years when the contract is up, it could cause them to lose the equity they have built up.
Even after buying the mobile home, the new owner might still have to pay a landlord for the land. If the rent-to-own agreement is for two years, and the contract for the lot lease is for one year, the landlord or property owner might decide not to renew the lot lease. This is a sticky situation for the renter. It is essential that the lease agreement also covers the terms of the lot contract and lot rent.
The value of a manufactured home does not appreciate as a traditional house does. You can include it in your revocable living trust but don't expect it to substantially increase your generational wealth.
Rent-To-Own Mobile Homes Summary
A rent-to-own option is a good choice for someone that wants to own a home but cannot come up with a down payment for a traditional house. Mobile homes cost much less than conventional homes, which lowers the down payment.
A rent-to-own mobile home allows the renter to rent for a couple of years, putting a portion of the rent towards the down payment. At the end of the rental portion of the contract, the renter can buy the mobile home at that time.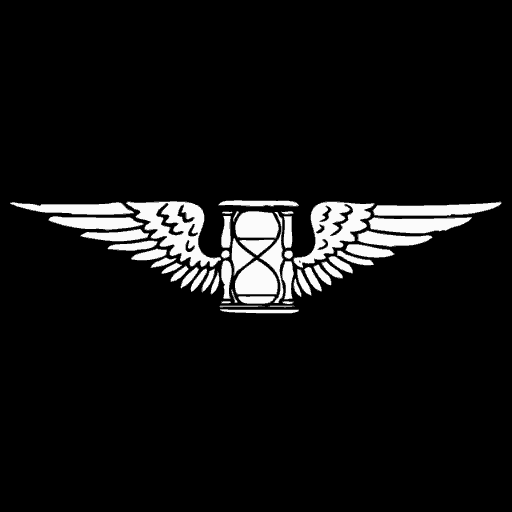 John Dealbreuin came from a third world country to the US with only $1,000 not knowing anyone; guided by an immigrant dream. In 12 years, he achieved his retirement number.
He started Financial Freedom Countdown to help everyone think differently about their financial challenges and live their best lives. John resides in the San Francisco Bay Area enjoying nature trails and weight training.
Here are his recommended tools
M1 Finance: John compared M1 Finance against Vanguard, Schwab, Fidelity, Wealthfront and Betterment to find the perfect investment platform. He uses it due to zero fees, very low minimums, automated investment with automatic rebalancing. The pre-built asset allocations and fractional shares helps one get started right away.
Personal Capital: This is a free tool John uses to track his net worth on a regular basis and as a retirement planner. It also alerts him wrt hidden fees and has a budget tracker included.
Streitwise is available for accredited and non-accredited investors. They have one of the lowest fees and high "skin in the game," with over $5M of capital invested by founders in the deals. It is also open to foreign/non-USA investor. Minimum investment is $5,000.
Platforms like Yieldstreet provide investment options in art, legal, structured notes, venture capital, etc. They also have fixed-income portfolios spread across multiple asset classes with a single investment with low minimums of $10,000.