Property Management Company: Responsibilities, Cost and How To Pick One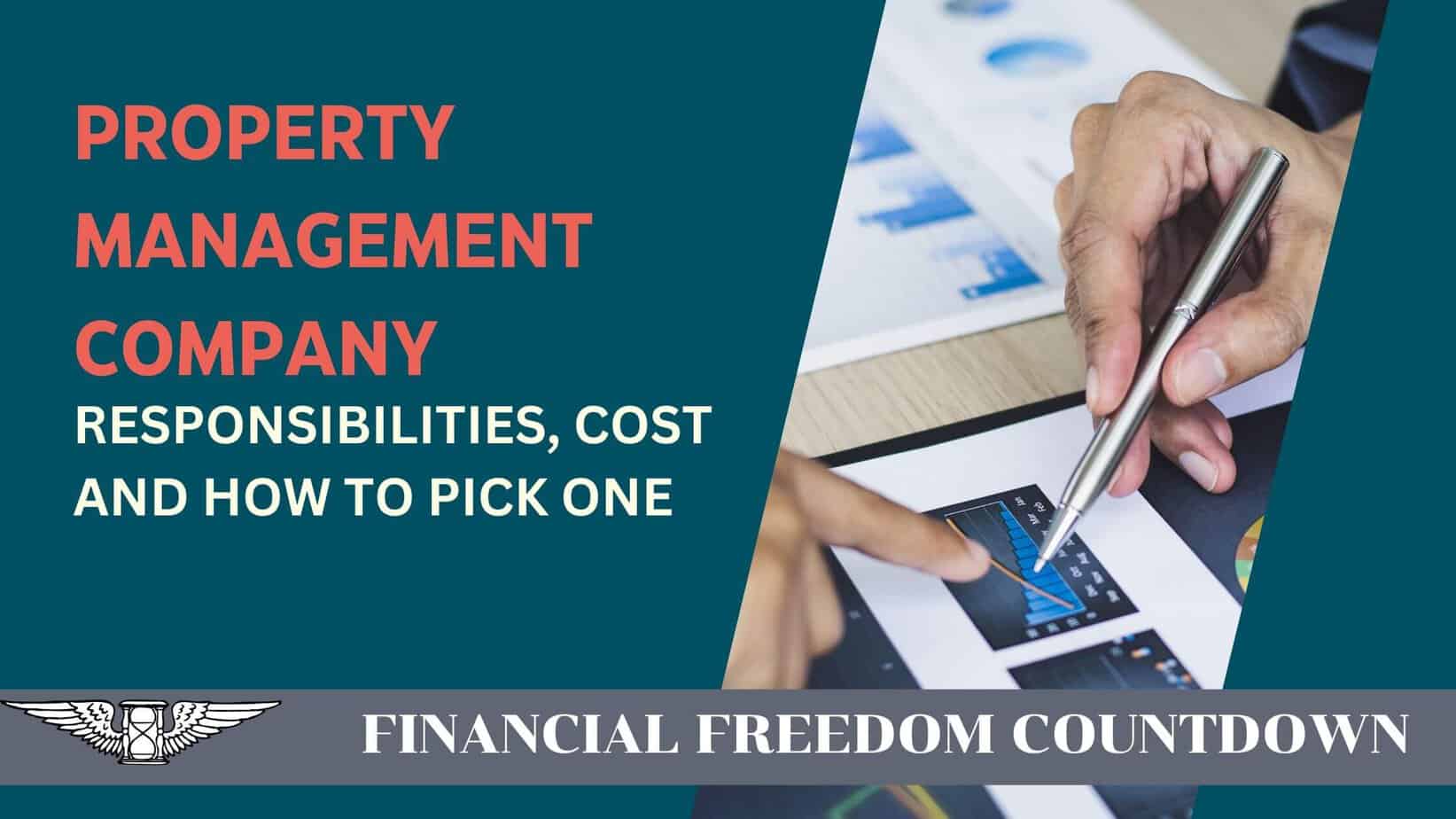 If you are considering investing in real estate, you know that owning and managing properties can be challenging. If you are worried about managing repairs, tenant complaints, and rent collections, consider hiring a property management company. These companies can save you time, money, and hassle by handling all aspects of your rental property. 
We will explain what a property management company does and how it can benefit real estate investors. And what do I need to look for before hiring property managers?
What Does a Property Manager Do?
A property manager can be responsible for the complete and total operation of your residential or commercial property, managing all aspects of the tenant-landlord relationship. They can engage in many responsibilities that are related to the management of your property, including the following:
Adhering to Local and State Laws
As any experienced property owner can tell you, operating a rental property is challenging. This is true for various reasons, including sticking with relevant state and local laws.
As a real estate investor, you could reduce your liability risk by hiring someone familiar with the constantly changing local landlord-tenant laws and regulations. Understanding the basics of being a landlord is great, but one incorrect comment during your tenant screening could lead to a lawsuit.
Property managers should be familiar with local laws and understand what they need to do to keep a property – and your investment – operating legally. Your property manager should be familiar with all relevant landlord-tenant laws.
Marketing Properties
At some point, your property will almost certainly have a vacancy. The longer your property is vacant, the more money you lose. Your property manager must understand the local market and know how much rent to charge. If you have evaluated your rental property purchase accurately, the market rent should be similar to your estimates.
Property management companies should know where to advertise a property like yours. In some cases, you may give them a marketing budget. In that case, they must understand how to spend that budget wisely.
Screening Tenants and Filling Vacancies
In many instances, property management firms will be the ones who fill vacancies. As they are likely experienced with relevant landlord-tenant laws and the local market, they will have developed the expertise necessary to know what questions to ask to ensure you get the best tenant possible for your property.
They should be available to show the property to potential tenants.
Furthermore, a property manager will often get to know tenants or prospects one-on-one. These relationships can give you critical insight into the state of your rental property tenants.
Collecting Rent
These days, many rental payments are made automatically, meaning that rental property owners never need to worry about going from property to property and collecting rent. However, in some cases, you may need property managers to remind tenants about when rent is due and follow up on rent collection.
Furthermore, you may need a property manager to initiate eviction proceedings if there is a legal dispute or delinquency in rent collections.
Handling Maintenance Requests
Property maintenance is one of the most critical responsibilities of any property management firm. Property managers will perform multiple types of upkeep, including regular and preventative maintenance. In doing so, they should work with you to address tenant-requested maintenance issues and keep your maintenance costs reasonable. 
Supporting Accounting
Property managers must keep records of rent payments and provide monthly financial statements for the property owners regarding all expenses. In addition, they pay bills and handle maintenance staff so that real estate investors do not have to worry about those details.
Real estate has several tax advantages, and maintaining detailed records and receipts is crucial when dealing with the IRS.
Dealing With Evictions
Unfortunately, most people who own rental properties will eventually be forced to handle an eviction. This process can be expensive and time-consuming. Furthermore, if it goes badly, your tenant may damage your property and cost you more money. 
Handling an eviction or delinquent rent requires skill and tact. A property manager should understand how to manage this difficult situation, mainly when dealing with multiple rental properties where you may have simultaneous evictions during economic stress, such as a recession. 
How Much Does It Cost To Work With a Property Manager?
The cost of engaging professional property managers or management companies varies depending on the specific company and location. On average, it typically ranges from 8% to 15% of the property's total monthly rental income.
Some firms charge a percentage-based management fee, others charge a fee for various services, and others do a combination of percentage and fixed prices. 
Some of the typical fees are
Management fee: Some property managers or companies may charge a fixed fee for their services rather than a percentage.
Maintenance fee: Managing a property incurs maintenance costs, regardless of whether you have hired assistance. Certain property managers may charge a fee to cover monthly repairs for tenants, while others may bill you on a per-incident basis. 
Leasing fee: Your property manager might impose a leasing fee (also known as a new tenant placement fee) to cover expenses related to marketing your property to potential tenants. It can include costs for property marketing, application, tenant selection, and move-in walk-through. 
Lease-renewal fee: Although many property managers do not charge this fee, offering it to a property manager is better, so they are incentivized to encourage renewals than turning over tenants. Incentives drive behavior, and you want to avoid turnover to minimize vacancies.
No matter the fee structure, signing a property management agreement listing the roles and responsibilities, termination clauses, and management fees is essential.
What Should I Look for in a Property Manager?
Ultimately, hiring a property manager or property management firm is about finding someone who can fulfill any responsibilities you can't. As such, you'll need to look for the following:
Excellent Reputation
Investment properties can quickly become reputational disasters. To that end, you must hire a property manager with a sterling reputation. The job of a property manager is to be you while you are not able to manage specific tasks related to the property. 
Your job is to hire someone who understands property manager responsibilities, can manage conflict, has excellent communication skills, and is knowledgeable about landlord-tenant relationships. 
Familiarity With Local Regulations
Local regulations regarding tenants and rentals can be deeply confusing. Property manager responsibilities must include an extensive knowledge of how these regulations work and how you can operate your property within these regulations. 
Your property management company must be intimately familiar with the constant regulation changes and understands how to operate your specific property within the parameters of the law. 
Ability To Handle Onsite Issues
You can't be at your property 24/7, and while your property management company can't either, property managers have to have the ability to handle any onsite issues, including maintenance emergencies or any catastrophic situations or losses. 
If you don't have an onsite maintenance firm, your property manager must be able to have someone on call who can address any issue quickly. This is even more important for multi-family housing, where these issues are more likely. 
Cost Conscious
Some property managers are too happy to manage your property without regard for costs. You will want to work with your property management firm to ensure that they can keep your total costs low.
Sometimes, this may mean that you work closely with them to manage the maintenance budget. However, if you have to engage in a lot of day-to-day management of your manager, you are essentially defeating the entire purpose of your property management contract. You need to hire property management firms you can trust. 
Local Expert
Property managers serve as onsite experts and local representatives for long-distance real estate investors. Suppose an owner has resided in California and wants to invest in one of the best states for real estate investors. In that case, they may not know the intricacies of managing property in unfamiliar locations.
A property manager can effectively handle these details on their behalf and keep them posted on local trends, such as the closure of a large employer in town or a Panera Bread opening next door. At a local level, they should help you understand what migration trends, such as states losing population, means for your rental income.
Growth Partner
A property management company can help real estate investors increase the value of their property by keeping it well-maintained and identifying growth opportunities. They can advise on ways to upgrade the property, make value-added real estate improvements, increase rental rates, or provide recommendations on increasing tenant satisfaction.
Adding storage units, or an onsite vending machine, can be positive for both the tenants and the property owner.
With their vast experience in the field, a good property manager can help real estate owners increase property value and stay on top of the local market.
Licensed Operators
Property management licensing requirements vary from state to state. Some states require property managers to obtain local real estate board licenses. As a result, property owners should ensure that the firms they hire are appropriately licensed.
For example, in Florida, property managers must be licensed real estate brokers to operate within the state. By holding a real estate broker's license, property managers can list rental properties in the multiple listing service (MLS) and market the properties using standard real estate marketing methods.
Niche Expert
The property manager should be an expert in your niche. 
It would help if you also remembered that different property managers have different skill sets and areas of expertise. In other words, the property manager you hire to manage your residential home will differ from the person you hire to handle maintenance on a commercial property. 
Even within residential real estate, mobile homes need different skills from managing Class A apartment buildings. Soft skills although underrated are often one of the most important aspects of high-income skills.
If you participate in an affordable housing program like Section 8, things can get complicated.
Open to Customization of Responsibilities
Your property manager should be flexible. In other words, you may be capable of managing specific tasks or handling certain items related to your property. In that case, your property manager should be willing to lower their fee and allow you to control specific items. 
Potential Cons of Property Managers
We've already reviewed the positives of property management companies; let's take a quick look at some cons.
Additional Expense
First, property managers are expensive, taking a large percentage of your rent and causing you to lose profit.
Loss of Control
Hiring a property manager means that you are no longer in control. For larger firms that operate a massive swath of commercial or residential buildings, this may not be a problem, but for smaller landlords, this could be a huge issue.
However, most landlords start by renting out their starter home after they move to a forever home which could involve emotional attachment to their rental property.
Hiring a property manager means handing over control of a massive asset to someone else. As such, you must ensure this company has the best reputation possible, or you may suffer the consequences of their actions or neglect. 
Potential for Neglect
One of the most significant challenges you'll have to manage is the potential that the property manager will intentionally or accidentally provide less visibility to your property. You may not realize there are onsite issues that you need to address, or you may not recognize if the property manager fails to engage in contracted services.
As such, hiring a property manager will only work if you can truly trust the company in question – otherwise, you are risking your income-producing asset and your reputation. 
What if I Can Handle Some of These Responsibilities?
In many circumstances, you may only need a property manager to handle some of the above responsibilities. In many cases, real estate investors have at least some capacity to manage certain aspects of property management. For example, many licensed real estate brokers know how local markets work and can handle leasing properties and screening tenants. What they may need more help with is managing day-to-day operations.
Also, as you know, property managers do not work for free. Depending on the totality of the services rendered and how much you can negotiate, a property manager will take a cut of the collected rent.
This number is usually around 10%, but as you would imagine, it can vary substantially. Property management companies will often negotiate based on competition in the area, the entirety of the responsibilities, how complex of an assignment you are asking them to manage, and more. 
Most property managers will offer a la carte services, reducing their costs to handle only some responsibilities that property owners need. In these instances, a contract will lay out what you expect from a property management firm regarding rental properties.
Using software apps, you could eliminate some of the costs of tenant screening and management processes associated with a property manager. RentRedi is landlord-tenant software that makes it easy for landlords to manage their properties. RentRedi enables landlords to list properties, screen tenants with TransUnion-certified background checks, receive mobile-submitted rent, and manage maintenance requests.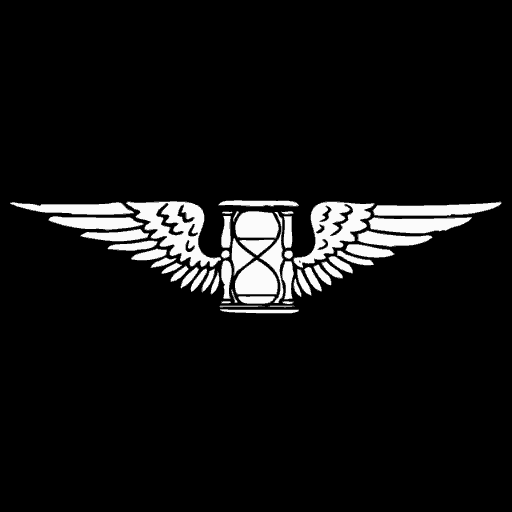 John Dealbreuin came from a third world country to the US with only $1,000 not knowing anyone; guided by an immigrant dream. In 12 years, he achieved his retirement number.
He started Financial Freedom Countdown to help everyone think differently about their financial challenges and live their best lives. John resides in the San Francisco Bay Area enjoying nature trails and weight training.
Here are his recommended tools
M1 Finance: John compared M1 Finance against Vanguard, Schwab, Fidelity, Wealthfront and Betterment to find the perfect investment platform. He uses it due to zero fees, very low minimums, automated investment with automatic rebalancing. The pre-built asset allocations and fractional shares helps one get started right away.
Personal Capital: This is a free tool John uses to track his net worth on a regular basis and as a retirement planner. It also alerts him wrt hidden fees and has a budget tracker included.
Streitwise is available for accredited and non-accredited investors. They have one of the lowest fees and high "skin in the game," with over $5M of capital invested by founders in the deals. It is also open to foreign/non-USA investor. Minimum investment is $5,000.
Platforms like Yieldstreet provide investment options in art, legal, structured notes, venture capital, etc. They also have fixed-income portfolios spread across multiple asset classes with a single investment with low minimums of $10,000.